US open: Stocks head south as trade remains in focus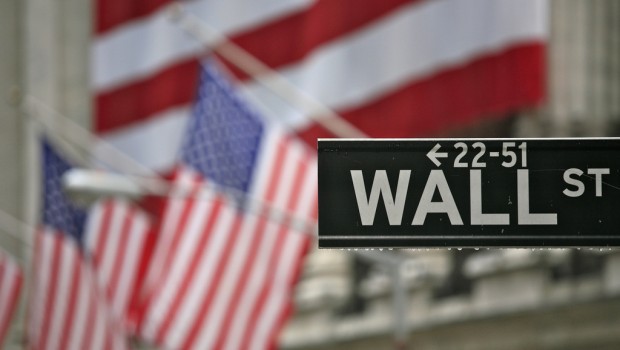 US stocks opened lower on Monday following another round of sabre-rattling from the President and some weaker-than-expected manufacturing data.
As of 1535 GMT, the Dow Jones Industrial Average was down 0.54% at 27,898.61, while the S&P 500 opened 0.59% softer at 3,122.35 and the Nasdaq Composite started out the session 1.16% weaker at 8,565.35.
The Dow opened 152.80 points lower on Monday, following on from losses seen during Friday's shortened session after China claimed the US had "sinister intentions" when Donald Trump signed legislation that gave Washington power to revoke Hong Kong's special trade status with the US should it decide the territory was no longer independent enough of Beijing.
Market participants continued monitoring trade developments between Beijing and Washington on Monday after Chinese state media reported on Sunday that the Asian superpower wanted to see the cancellation of all tariffs before a phase one trade deal was reached.
Hopes that the US and China were close to striking a crucial phase one trade deal weakened, according to reports, after the White House appeared to back the protestors in Hong Kong.
According to American news website Axios, citing an unnamed source "close" to US president Donald Trump, talks have now stalled.
However, it was thought the imposition of tariffs on 15 December would still be delayed, Axios said.
Reuters, which cited people close to the White House, said a deal was now no longer expected until the new year.
SpreadEx analyst Connor Campbell said: "Oh Donald, Donald, Donald.
"With the markets having done their best to maintain a positive outlook on the US-China situation, despite Hong Kong becoming a political pawn between the two sides, Trump went and added another couple of enemies to his trade war portfolio."
Elsewhere, delivering the news via Twitter, the President said that "effective immediately" he would be restoring tariffs on all steel and aluminium imports from Brazil and Argentina as Trump claimed the countries had been "presiding over a massive devaluation of their currencies" that was "not good" for American farmers.
"Never missing a chance to attack Jerome Powell at the Federal Reserve, he ended the announcement by haranguing the central bank about lowering rates and loosening monetary policy to weaken the dollar," said Campbell.
On the data front, activity in the US manufacturing sector weakened further in November, according to figures released on Monday by the Institute for Supply Management.
The ISM index fell to 48.1 from 48.3 in October, missing expectations for a reading of 49.2 and remaining below the 50.0 mark that separates contraction from expansion.
Timothy R. Fiore, chair of the ISM, said: "Global trade remains the most significant cross-industry issue. Among the six big industry sectors, food, beverage & tobacco products remains the strongest, while fabricated metal products is the weakest. Overall, sentiment this month is neutral regarding near-term growth."
In corporate news, Yunji and Coupa Software will report earnings throughout the day.
Retail stocks will also remain in focus given the post-Black Friday Cyber Monday shopping session.