US open: Stocks head south as trade fears abound ahead of talks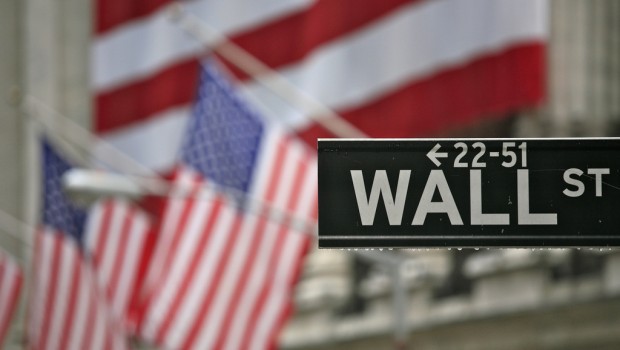 Shares on Wall Street opened markedly lower yet again on Tuesday after the US expanded its trade blacklist to include China's top artificial intelligence firms.
As of 1530 BST, the Dow Jones Industrial Average was down 1.02% at 26,206.91, while the S&P 500 was 1.18% weaker at 2,904.16 and the Nasdaq Composite started out the session 1.19% lower at 7,861.30.
The Dow opened 271.11 points lower on Tuesday after also closing out Monday's session weaker as market participants looked to a meeting between United States and Chinese trade officials later in the week with a degree of scepticism.
High-level negotiators from the US and China were scheduled to kick-off a 13th round of talks in Washington DC on Thursday.
However, ahead of the talks, the White House expanded its trade blacklist to include Chinese artificial intelligence firms as part of an effort to punish Beijing for its recent treatment of Muslim ethnic minorities.
Shortly afterwards, Chinese foreign ministry spokesman Geng Shuang told reporters to "stay tuned" in regards to retaliatory measures.
"We urge the US side to immediately correct its mistake, withdraw the relevant decision and stop interfering in China's internal affairs," said Geng, who also denied that the government abused human rights in Xinjiang.
Market participants and analysts alike expected the decision to hurt the chances of a breakthrough later this week.
Oanda's Edward Maya said: "Political posturing ahead of the US-China high-level talks that begin on Thursday are dangerously raising the odds that we may not see a mini-trade deal or major de-escalation in tariffs.
"The odds for some sort of a trade deal to get done this week seem to have fallen from a coin flip to just 40%."
However, Moya added that both sides needed "a win" and, despite the latest flare-ups, he expected to still see some progress come out of the talks scheduled for throughout the week.
Elsewhere, the White House was said to be considering curbing US government pension funds investing in China, according to reports.
Late last month, the Trump administration denied a Bloomberg report saying it was looking at restricting capital flows into China, with White House advisor Peter Navarro calling it "fake news". But Bloomberg said on Tuesday the deliberations were still underway, despite the denial, and that the focus was now on preventing so-called portfolio flows, especially those associated with US government pension funds, from investing in China.
On the data front, the National Federation of Independent Business' small business optimism index revealed that confidence among small-business owners fell in September, principally due to the impact of tariffs and uncertainty about the future of the US economy.
The NFIB's index came to 101.8 last month, down from the reading of 103.1 in August, marginally below the consensus of 102.0, and the lowest reading since February.
Ian Shepherdson at Pantheon Macroeconomics said: "It's not a coincidence, in our view, that this follows the breakdown in trade talks with China, which was followed by increased tariffs on non-consumer goods and new tariffs on consumer goods, with the first batch imposed on September 1.
"The full hit, therefore, is yet to work through, but small business owners clearly are apprehensive."
Still on data, US producer prices fell unexpectedly in September, resulting in the smallest annual increase in almost three years, giving the Federal Reserve room to cut interest rates again later in October, according to some analysts.
The weak producer inflation report from the Labor Department saw the producer price index for final demand drop 0.3% last month, weighed down by decreases in the costs of goods and services.
Gold prices were up 0.53% at $1,512.40 per troy ounce following the data releases, while 12-month Treasury bill yield fell to around 1.66% and that on the two-year note slipped to 1.440%.
In Fed speak, chairman Jerome Powell, Neel Kashkari and Charles Evans were all set to make speeches on Tuesday.
In corporate news, Domino's Pizza and Levi Strauss were both set post their latest quarterly results throughout the course of the day.