US open: Stocks head south amid heightened geopolitical tensions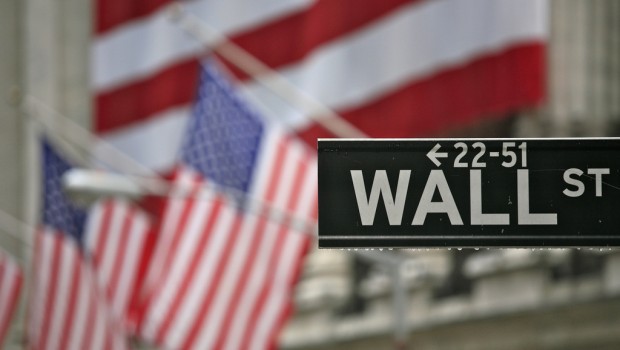 Wall Street stocks headed south at the bell on Friday as investors digested the July non-farm payrolls report and geopolitical tensions weighed on sentiment.
As of 1530 BST, the Dow Jones Industrial Average was down 0.45% at 27,263.02, while the S&P 500 was 0.21% weaker at 3,342.22 and the Nasdaq Composite started out the session 0.19% softer at 11,086.44.
The Dow opened 123.96 points lower on Friday, cutting into losses recorded in the previous session after this week's initial jobless claims report revealed a surprise decline and a tech rally late in the session gave indices a boost.
Stocks traded lower at the open after Donald Trump issued executive orders to address "the threat posed" by Chinese mobile apps TikTok and WeChat. As part of the order, the White House will now block any transaction made via ByteDance and Tencent, the parent companies of TikTok and WeChat.
Investors were also digesting a report that revealed hiring in the US had slowed last month, albeit at a slower than expected rate. According to the Department of Labor, non-farm payroll growth in the States printed at 1.76m in July, down from 4.79m for June but ahead of estimates of 1.63m.
Meanwhile, the unemployment rate, which is derived from a separate survey to that used for payrolls, known as the household survey, dropped from 11.1% in June to 10.2% for July.
Also in focus were talks on Capitol Hill as lawmakers have continued to struggle to agree on a new stimulus package after the $600 per week enhanced federal unemployment benefit expired at the end of last month.
Trump threatened to withdraw from discussions, which ended on Thursday evening without resolution, and address jobless benefits and the eviction moratorium by way of an executive action if neither party reach an agreement by the end of the day.
The White House also slapped a fresh round of sanctions on 11 people, including Hong Kong leader Carrie Lam, amid rising tensions between Beijing and Washington.
Elsewhere on the macro front, wholesale inventories dropped 1.4% in June to $633.3bn, level with last month's decline and ahead of the 2.0% drop expected on the Street. Sales surged 8.8% to $457.3bn, ahead of the 4.9% forecast and the 5.7% recorded in May.
Still to come, consumer credit data will be released at 2000 BST.
In corporate news, Dish Network shares were 3.82% higher in early trading despite revealing it had lost 96,000 subscribers amid the Covid-19 pandemic, while Goldman Sachs stock was down 0.49% after it restated full-year earnings estimates following a settlement with the Malaysian government for its role in the multi-billion-dollar 1MDB corruption scandal.