US open: Stocks extend advance after another historic jobs report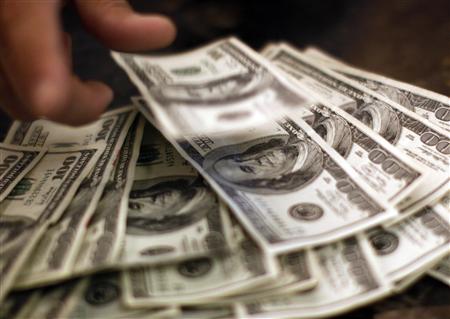 Stocks on Wall Street popped higher at the start of trading on Friday, defying skeptics, boosted by a gigantic beat on the May non-farm payrolls report when compared with economists' forecasts.
The US Department of Labor reported a 2.51m increase in payrolls against a median forecast from economists for a further 8.0m job losses.
In parallel, the unemployment rate fell back from April's level of 14.7% to 13.3%, instead of an anticipated jump to 19.5%.
Capturing the mood in markets, CMC Markets UK's Michael Hewson said: "Go home 2020 you're drunk, was my immediate reaction when today's US payrolls report numbers hit the wires. At 13:30BST today.
"In the space of four weeks we've seen history made as the US economy posted a record number of job losses in one month, only to be followed by a record number of jobs gains in the following month."
On the back of the news on jobs, as of 1515 BST the Dow Jones Industrials was climbing 2.53% to 26,946.31, alongside a 2.17% advance for the S&P 500 to 3,180.85 while the Nasdaq Composite jumped 1.69% to 9,778.82.
The yield on the benchmark 10-year US Treasury note was up by 11 basis points alongside to 0.93%.
Front month West Texas Intermediate crude oil futures were also up, adding 4.5% to $39.11 a barrel on NYMEX.
Reports ahead of the OPEC+ meeting scheduled for the next day indicated that oil producing nations would extend their output curbs for at least another month and that those which had not complied would do so.
Airlines were among the biggest gainers with shares of American Airlines rocketing by another 17% on top of the prior session's gains of 41% amid signs of improving demand for travel.
Elsewhere on the economic front, there were reports that Trump administration officials were bandying about the possibility of a further $1.0trn stimulus package being approved.