US open: Stocks edge higher amidst optimism surrounding trade talks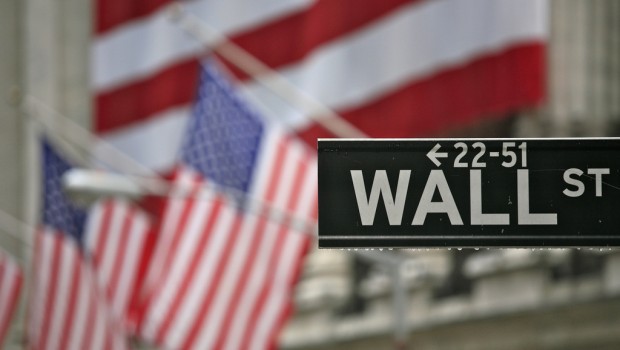 US stocks edged higher at the open on Wednesday as investors took news that talks between US and Chinese officials had carried on another day as a sign that both parties were close to an agreement on trade.
At 1500 GMT, the Dow Jones was 0.69% higher at 23,951.83, while the S&P 500 had moved ahead 0.46% to 2,586.26 and the Nasdaq traded 0.67% firmer at 6,943.36.
Investors seemed to be taking heart from the fact that negotiations between the US and China went on for a day longer than expected, with a statement on the talks due soon from the Chinese side.
US Under Secretary of Agriculture for Trade and Foreign Agricultural Affairs, Ted McKinney, said earlier the negotiations "went just fine", while China's foreign ministry spokesman, Lu Kang, said a statement concerning the negotiations would soon be released.
Spreadex analyst Connor Campbell said: "Now that the talks in Beijing have officially come to a close - one day later than expected, something that has been treated as hugely significant - investors are on tenterhooks to know what, if anything, was agreed between the two superpowers."
"So far there isn't a lot to go on; however, the signs appear to be positive," he added.
The government shutdown, which was now well into its third week, remained in focus as Fitch warned that the US could lose its triple-A credit rating later this year if the shutdown negatively affects the country's debt ceiling.
Donald Trump used his first televised address to the American people to blame Democrats for the continuing government shutdown, now the second longest in history.
Speaking on Tuesday evening, Trump once again insisted on funding his long-promised US-Mexico border wall and called the situation the country's boundary "a humanitarian crisis, a crisis of the heart and a crisis of the soul".
He did stop short, however, of declaring a national emergency, which he has threatened to do if the newly Democrat-dominated House of Representatives continue to deny funding to the wall.
Investors were also looking ahead to the latest minutes from the Federal Open Market Committee at 1900 GMT.
Oanda analyst Craig Erlam reckons the minutes be an interesting read, given the clear reluctance within the committee to dramatically alter the course for interest rates at the meeting, followed a couple of weeks later by its chair delivering a much more flexible, dovish message.
"At the December meeting, the committee reduced its forecasts for rate hikes this year from three to two but some were expecting it to go further. Powell's recent comments would suggest it won't take much," said Erlam.
On the corporate front, Apple shares slipped 0.59% at the bell following a report that revealed the tech giant would cut its iPhone production by 10% between January and March.
According to the Nikkei Asian Review, Apple told its suppliers last month to make fewer new iPhones than was initially planned for the March quarter.
Constellation Bands stock fell 10.1% to its lowest price since February 2017 in early trade, while United Continental slid 0.36% after it was downgraded to 'underperform' by analysts at Imperial Capital.