US open: Stocks drift lower as investors ponder market's direction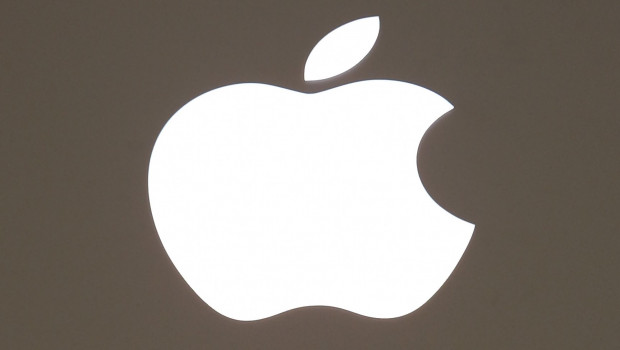 Stocks on Wall Street dipped at the start of trading as investors pondered whether they had run up too fast while waiting for the US central bank's policy announcement which was scheduled for the following week.
At 1450 BST, the Dow Jones Industrial Average was drifting lower by 0.15% to 33,521.54, with the S&P 500 off by 0.1% to 4,269.34 and the Nasdaq Composite down by 0.24% at 13,196.57.
Susannah Streeter, head of money and markets at Hargreaves Lansdown, said: "The week's early optimism has been clouded by renewed concerns about a looming recession in the America, while the repercussions of the banking crisis appear to be coming back to bite big US lenders.
Yet equity strategists at BofA noted the rolling four-week average for sales by private clients was near the most since October 2021 and was still near a two-standard-deviation event.
Historically, they said, the S&P 500 had risen by more than average pver the one, three and six months in four out of the last five occasions during which a similar retail capitulation had been seen.
On the corporate front, Apple was in focus after the tech giant unveiled its new augmented reality headset, with some analysts suggesting the price tag of $3,499 could put consumers off.
Streeter said: "Questions remain about the reality of achieving bumper volumes, which have seen the share price fall back a little, but such is the cash-laden nature of the tech giant, it can afford to enter this riskier realm with an element of style and risk that other rivals may find a lot harder to emulate."
Apple shares were trading down by 0.91%.
Paratek Pharmaceuticals was trading up by 2% on the back of news that it would be acquired for $462m.
Investors were also digesting a surprise rate hike by the Reserve Bank of Australia, which argued that inflation was still too high.
The RBA lifted the cash rate by 25 basis points to 4.1% - the highest level in 11 years and the 12th increase in little more than a year. Economists had been expecting the Bank to leave rates unchanged.
No major economic reports were scheduled for release in the US on Tuesday.
Dow Jones - Risers
Amgen Inc. (AMGN) $221.88 1.75%
Johnson & Johnson (JNJ) $158.32 0.86%
Walmart Inc. (WMT) $149.87 0.66%
Merck & Co. Inc. (MRK) $113.17 0.52%
Cisco Systems Inc. (CSCO) $50.21 0.38%
Walt Disney Co. (DIS) $91.00 0.25%
Walgreens Boots Alliance, Inc. (WBA) $31.25 0.19%
International Business Machines Corporation (CDI) (IBM) $132.64 0.17%
Microsoft Corp. (MSFT) $335.94 0.16%
Dowdupont Inc. (DWDP) $0.00 0.00%
Dow Jones - Fallers
Intel Corp. (INTC) $29.86 -4.63%
3M Co. (MMM) $97.98 -4.44%
Nike Inc. (NKE) $105.24 -2.39%
Boeing Co. (BA) $208.78 -2.13%
Caterpillar Inc. (CAT) $222.47 -1.84%
Salesforce.Com Inc. (CRM) $209.86 -1.49%
JP Morgan Chase & Co. (JPM) $139.11 -0.98%
Home Depot Inc. (HD) $293.10 -0.96%
Visa Inc. (V) $226.82 -0.88%
Apple Inc. (AAPL) $179.58 -0.76%
S&P 500 - Risers
Bath & Body Works, Inc. (BBWI) $39.80 5.54%
Fortinet Inc. (FTNT) $71.27 4.61%
Expedia Group Inc. (EXPE) $106.90 3.52%
Intuit Inc. (INTU) $442.84 2.87%
Norwegian Cruise Line Holdings Ltd (NCLH) $16.18 2.53%
CIGNA Corp. (CI) $262.74 2.22%
Autodesk Inc. (ADSK) $208.43 2.05%
eBay Inc. (EBAY) $45.29 2.03%
Elevance Health Inc. (ELV) $480.43 2.00%
Teleflex Inc. (TFX) $240.45 1.78%
S&P 500 - Fallers
CH Robinson Worldwide Inc (CHRW) $91.40 -6.42%
CenturyLink Inc. (LUMN) $1.90 -4.98%
Foot Locker Inc. (FL) $24.61 -4.94%
Intel Corp. (INTC) $29.86 -4.63%
3M Co. (MMM) $97.98 -4.44%
Dollar General Corp (DG) $158.87 -4.36%
Under Armour Inc. Class A (UAA) $7.51 -4.21%
HP Inc (HPQ) $29.29 -4.12%
Cognizant Technology Solutions Corp. (CTSH) $61.30 -3.86%
Estee Lauder Co. Inc. (EL) $181.09 -3.82%
Nasdaq 100 - Risers
Expedia Group Inc. (EXPE) $106.90 3.52%
Intuit Inc. (INTU) $442.84 2.87%
JD.com, Inc. (JD) $36.29 2.43%
Autodesk Inc. (ADSK) $208.43 2.05%
eBay Inc. (EBAY) $45.29 2.03%
Amgen Inc. (AMGN) $221.88 1.75%
Booking Holdings Inc. (BKNG) $2,670.76 1.72%
Tesla Inc (TSLA) $217.61 1.70%
Intuitive Surgical Inc. (ISRG) $317.49 1.70%
Charter Communications Inc. (CHTR) $334.91 1.70%
Nasdaq 100 - Fallers
Qurate Retail Inc. (QRTEA) $0.93 -8.15%
Intel Corp. (INTC) $29.86 -4.63%
Cognizant Technology Solutions Corp. (CTSH) $61.30 -3.86%
Western Digital Corp. (WDC) $39.00 -3.08%
Texas Instruments Inc (TXN) $170.26 -2.84%
Dish Network Corp. (DISH) $7.10 -2.74%
Analog Devices Inc. (ADI) $174.98 -2.68%
Dollar Tree Inc (DLTR) $130.24 -2.52%
Microchip Technology Inc. (MCHP) $75.27 -2.50%
QUALCOMM Inc. (QCOM) $112.73 -2.50%