US open: Stocks dip, but analysts remain positive pretty much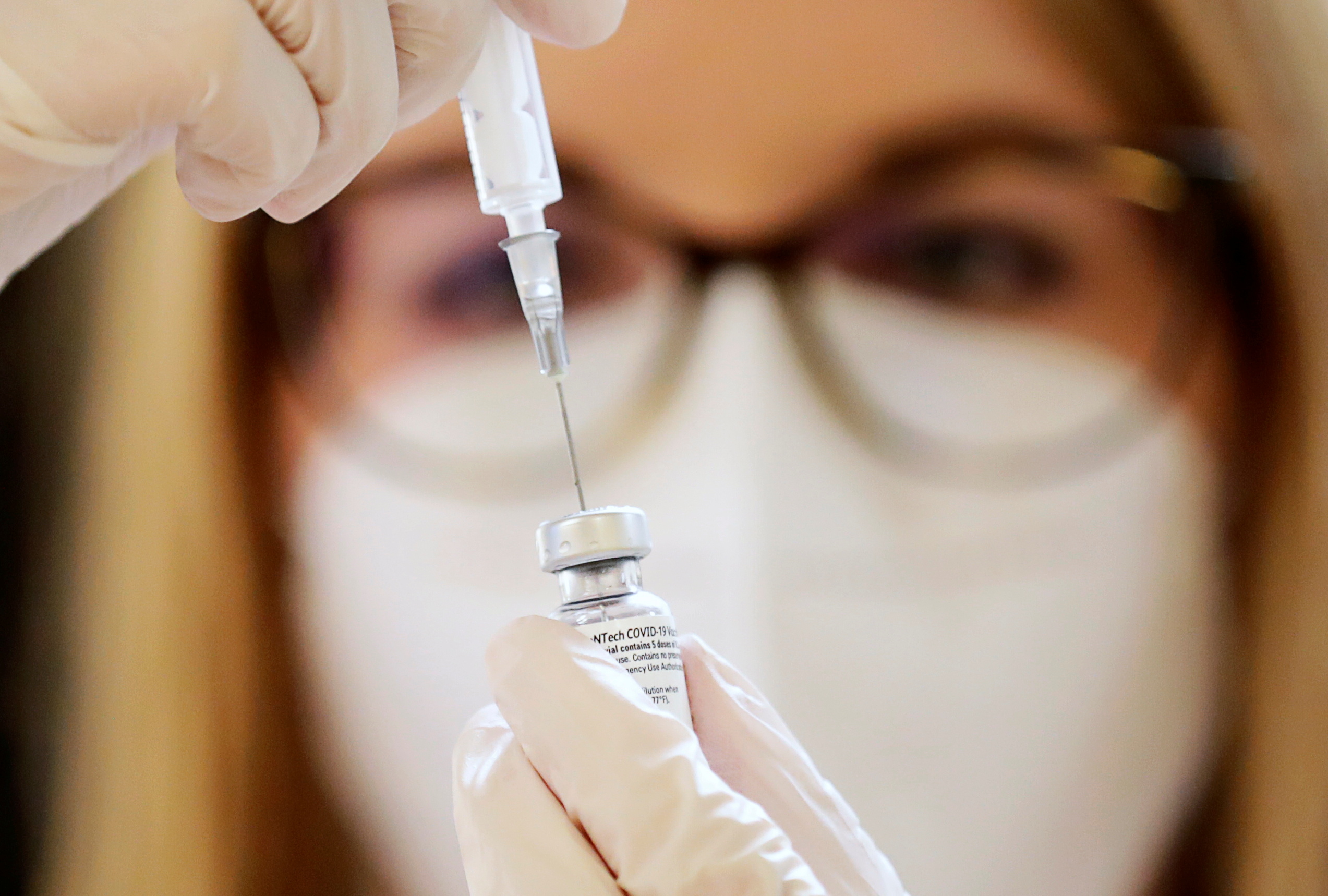 Stocks on Wall Street were on the back foot in early trading although analysts' comments on the outlook for shares remained constructive.
In a research note sent to clients, Credit Suisse strategist, Andrew Garthwaite, said market exuberance was likely to continue.
Garthwaite noted his own investment bank's year-end target of 4,300 for the S&P 500 and forecasts for 5% growth in global gross domestic product over 2021.
However, he did he quibbled about the fact that stocks were 80% above their 200-day moving average, which typically "has seen markets fall two-thirds of the time over the next month but in the very early cycle, as we are, this is not a short-term sell signal.
"We think a Democratic clean sweep and the vaccine roll-out underpin 5% global GDP growth this year."
As of 1618 GMT, the Dow Jones Industrials had dipped 0.37% to 30,986.60, alongside a 0.99% fall on the Nasdaq Composite to 13,070.36 and a 0.54% retreat for the S&P 500 to 3,804.90.
In parallel, the yield on the benchmark 10-year US Treasury note was off by one basis point to 1.13%.
As an aside, Bitcoin was slumping 21.77% to $30,804.0 after the UK financial market regulator warned investors should be ready to lose all their money if they invest in the crypto currency.
Share of biotech outfit were down 5% following a report that its chief executive officer had sold $46m-worth of shares in the company.
The results of late stage clinical trials for Novavax's Covid-19 vaccine were slated for release later in January.
Office Depot parent ODP was 16% higher after rival Staples offered $2.1bn in cash for the firm.
No major economic data releases were scheduled for the start of the week.
Dow Jones - Risers
Walgreens Boots Alliance, Inc. (WBA) $46.76 3.43%
Merck & Co. Inc. (MRK) $84.62 1.91%
Exxon Mobil Corp. (XOM) $45.96 1.10%
Cisco Systems Inc. (CSCO) $45.49 0.96%
Walmart Inc. (WMT) $147.68 0.72%
Johnson & Johnson (JNJ) $161.12 0.68%
Pfizer Inc. (PFE) $37.32 0.51%
Goldman Sachs Group Inc. (GS) $291.34 0.43%
Home Depot Inc. (HD) $270.16 0.40%
Intel Corp. (INTC) $51.85 0.38%
Dow Jones - Fallers
Boeing Co. (BA) $205.26 -2.21%
Apple Inc. (AAPL) $129.26 -2.11%
American Express Co. (AXP) $119.86 -1.58%
Coca-Cola Co. (KO) $50.35 -1.43%
Microsoft Corp. (MSFT) $217.56 -0.94%
Visa Inc. (V) $213.62 -0.85%
Unitedhealth Group Inc. (UNH) $360.55 -0.78%
Raytheon Technologies Corporation (RTX) $69.39 -0.67%
Procter & Gamble Co. (PG) $138.13 -0.48%
Verizon Communications Inc. (VZ) $57.55 -0.43%
S&P 500 - Risers
Eli Lilly and Company (LLY) $186.89 12.31%
Biogen Inc (BIIB) $266.13 5.38%
Bristol-Myers Squibb (BMY) $64.91 3.87%
Foot Locker Inc. (FL) $45.50 3.67%
Avery Dennison Corp. (AVY) $162.24 3.50%
Walgreens Boots Alliance, Inc. (WBA) $46.76 3.43%
Advanced Micro Devices Inc. (AMD) $97.82 3.43%
Nvidia Corp. (NVDA) $549.03 3.38%
Xilinx Inc. (XLNX) $152.72 3.20%
Kohls Corp. (KSS) $42.83 2.92%
S&P 500 - Fallers
Twitter Inc (TWTR) $48.14 -6.49%
Freeport-McMoRan Inc (FCX) $29.91 -3.98%
Regency Centers Corp. (REG) $43.68 -3.98%
Albemarle Corp. (ALB) $177.76 -3.44%
Dxc Technology Company (DXC) $28.59 -3.41%
Vertex Pharmaceuticals Inc. (VRTX) $229.87 -3.01%
Facebook Inc. (FB) $259.58 -2.99%
Simon Property Group Inc. (SPG) $83.93 -2.97%
Universal Health Services Inc. (UHS) $137.02 -2.92%
Amerisource Bergen Corp. (ABC) $106.98 -2.77%
Nasdaq 100 - Risers
Biogen Inc (BIIB) $266.13 5.38%
Walgreens Boots Alliance, Inc. (WBA) $46.76 3.43%
Nvidia Corp. (NVDA) $549.03 3.38%
Xilinx Inc. (XLNX) $152.72 3.20%
Mercadolibre Inc. (MELI) $1,770.00 2.97%
Lam Research Corp. (LRCX) $512.97 2.26%
O'Reilly Automotive Inc. (ORLY) $484.37 1.35%
CSX Corp. (CSX) $97.12 1.34%
Micron Technology Inc. (MU) $78.41 1.28%
Applied Materials Inc. (AMAT) $96.76 1.26%
Nasdaq 100 - Fallers
Biomarin Pharmaceutical Inc. (BMRN) $81.93 -8.83%
Baidu Inc. (BIDU) $228.00 -5.10%
Tesla Inc (TSLA) $836.40 -4.96%
NetEase Inc. Ads (NTES) $110.53 -3.53%
Vertex Pharmaceuticals Inc. (VRTX) $229.87 -3.01%
Facebook Inc. (FB) $259.58 -2.99%
Align Technology Inc. (ALGN) $555.30 -2.67%
Apple Inc. (AAPL) $129.26 -2.11%
Adobe Systems Inc. (ADBE) $475.43 -1.99%
Wynn Resorts Ltd. (WYNN) $106.97 -1.89%