US open: Stocks dip as Fed meeting gets under way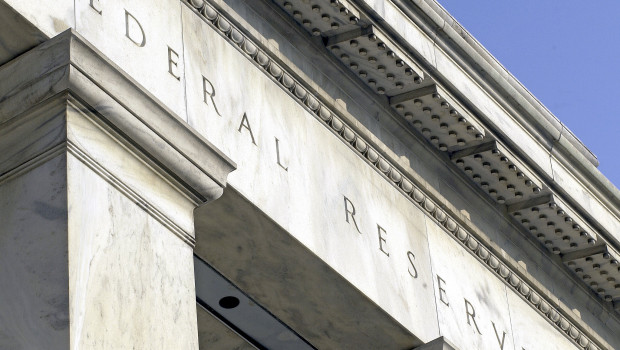 Nervous traders were pushing stocks slightly lower as the Federal Reserve's two-day policy meeting got under way.
As at 1513 BST, the Dow Jones Industrials was 0.49% or 166.65 points lower at 34,457.46, while the S&P 500 was down by 0.5% or 22.16 points to 4,431.37.
The tech-heavy Nasdaq Composite was again the biggest faller among the main market gauges, shedding 0.7% or 94.92 points to 13,615.32.
In parallel, front-dated West Texas Intermediate crude oil futures on NYMEX were adding 1.45% to $92.85 a barrel on the NYMEX.
Yields on the benchmark 10-year U.S. Treasury note meanwhile were up by two basis points to 4.339%.
Policy-makers at the Fed were expected to hold official short-term interest rates steady at 5.25-5.5%, while leaving the door open to one more 25 basis point hike before the year was out.
And some economists believed that the median projection for the level of rates at the end of 2024 would be bumped up by the same amount to 4.875%.
The latest housing starts data out on Tuesday revealed a 11.3% month-on-month drop in August to an annual rate of 1.283m.
That data prompted Ian Shepherdson at Pantheon Macroeconomics to tell clients: "we are sticking firmly to our view that talk of a recovering housing market is premature."
In the corporate space, grocery delivery outfit Instacart was being called to start trading 30% higher on its first day on the Nasdaq for a market value of around $10bn.
Chevron was 1% higher after its boss, Mike Wirth, told Bloomberg TV the day before that crude oil was headed back to $100 a barrel.
However, some analysts believed that fresh oil supplies from outside OPEC+ would help temper prices during the following year.
Satellite-launch outfit Rocket Lab was down 7% after a failed launch.
Walt Disney was another top faller, possibly on the back of news that it intended to almost double its investments in parks and resorts over the coming decade.
Dow Jones - Risers
Walgreens Boots Alliance, Inc. (WBA) $22.39 0.90%
Chevron Corp. (CVX) $168.43 0.72%
Amgen Inc. (AMGN) $264.79 0.62%
International Business Machines Corporation (CDI) (IBM) $145.36 0.19%
Travelers Company Inc. (TRV) $166.90 0.03%
Dowdupont Inc. (DWDP) $0.00 0.00%
Dow Chemical Co. (DOW) $53.33 -0.10%
JP Morgan Chase & Co. (JPM) $148.90 -0.15%
McDonald's Corp. (MCD) $277.22 -0.18%
Apple Inc. (AAPL) $177.59 -0.21%
Dow Jones - Fallers
Walt Disney Co. (DIS) $82.43 -3.04%
Procter & Gamble Co. (PG) $151.88 -1.41%
Home Depot Inc. (HD) $312.86 -1.39%
Visa Inc. (V) $241.57 -1.27%
Intel Corp. (INTC) $37.54 -1.17%
Unitedhealth Group Inc. (UNH) $480.80 -1.08%
Microsoft Corp. (MSFT) $326.27 -0.85%
Salesforce.Com Inc. (CRM) $213.23 -0.82%
Nike Inc. (NKE) $94.86 -0.68%
Cisco Systems Inc. (CSCO) $55.73 -0.68%
S&P 500 - Risers
CenturyLink Inc. (LUMN) $1.62 6.25%
Fluor Corp. (FLR) $38.29 4.63%
Dish Network Corp. (DISH) $6.63 3.84%
Royal Caribbean Cr (RCL) $98.81 3.01%
Mosaic Company (MOS) $38.96 2.30%
Westrock Company (WRK) $37.26 1.97%
Sl Green Realty Corp. (SLG) $41.58 1.96%
Vornado Realty Trust (VNO) $25.40 1.95%
Willis Towers Watson Public Limited Company (WTW) $212.08 1.79%
DaVita Inc (DVA) $101.52 1.75%
S&P 500 - Fallers
Nektar Therapeutics (NKTR) $0.66 -3.87%
Walt Disney Co. (DIS) $82.43 -3.04%
MGM Resorts International (MGM) $39.15 -2.84%
Deere & Co. (DE) $399.47 -2.77%
Clorox Co. (CLX) $139.29 -2.39%
Estee Lauder Co. Inc. (EL) $150.54 -2.37%
Starbucks Corp. (SBUX) $94.64 -2.19%
Freeport-McMoRan Inc (FCX) $39.31 -2.18%
Amazon.Com Inc. (AMZN) $136.95 -2.16%
Paypal Holdings Inc (PYPL) $61.66 -2.03%
Nasdaq 100 - Risers
Dish Network Corp. (DISH) $6.63 3.84%
Qurate Retail Inc. (QRTEA) $0.60 1.50%
Seagate Technology Plc (STX) $65.01 1.22%
Take-Two Interactive Software Inc. (TTWO) $142.67 0.95%
Walgreens Boots Alliance, Inc. (WBA) $22.39 0.90%
Biomarin Pharmaceutical Inc. (BMRN) $89.38 0.88%
Regeneron Pharmaceuticals Inc. (REGN) $830.59 0.74%
Biogen Inc (BIIB) $255.02 0.68%
Amgen Inc. (AMGN) $264.79 0.62%
Vodafone Group Plc ADS (VOD) $9.95 0.51%
Nasdaq 100 - Fallers
Mercadolibre Inc. (MELI) $1,344.97 -2.80%
Starbucks Corp. (SBUX) $94.64 -2.19%
Amazon.Com Inc. (AMZN) $136.95 -2.16%
Paypal Holdings Inc (PYPL) $61.66 -2.03%
QUALCOMM Inc. (QCOM) $110.60 -1.91%
JD.com, Inc. (JD) $30.54 -1.86%
Illumina Inc. (ILMN) $139.95 -1.73%
Align Technology Inc. (ALGN) $320.01 -1.63%
Cognizant Technology Solutions Corp. (CTSH) $69.10 -1.59%
CSX Corp. (CSX) $30.60 -1.59%