US open: Stocks under pressure as bond yields continue move higher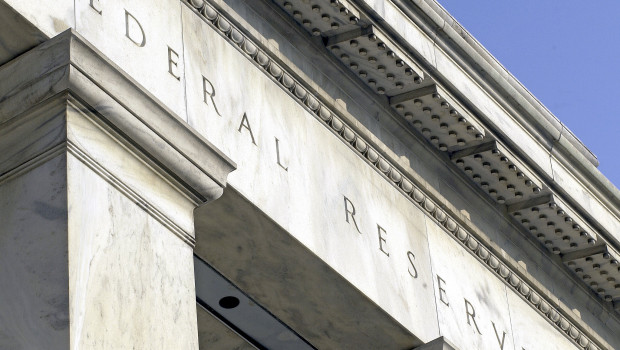 US stocks were coming under renewed pressure on Tuesday morning as bond yields continued to move higher even as investors waited on Friday's all-important non-farm payrolls report.
As of 1545 BST, the Dow Jones Industrials was off by 0.95% to 33,109.13, alongside a 1.17% drop on the S&P 500 to 4,237.42.
The tech-heavy Nasdaq Composite on the other hand was losing 1.53% to 13,104.70.
The CBoE's VIX index, a closely watched measure of stock market volatility, was up by a hefty 10.51% at 19.46.
Yields on the benchmark 10-year US Treasury note was up six basis points to 4.752%, as selling pressure in the Treasury market continued.
Overnight, three top Federal Reserve officials made hawkish statements with two of them broaching the possibility of further interest rate hikes.
Governor Michele Bowman told a bankers' conference in Canada: "I remain willing to support raising the federal funds rate at a future meeting if the incoming data indicates that progress on inflation has stalled or is too slow to bring inflation to 2 percent in a timely way."
The U.S. dollar index on the other hand was little changed at 1.07, likely kept in check by comments overnight, out of Japan's finance minister, against excessive weakness in the yen.
Worth noting, for some market observers higher Treasury yields were not just a function of economic resilience but also the result of heavy debt issuance on the back of much higher levels of spending by government.
According to the U.S. Department of Labor, the number of job openings jumped in August at a month-on-month pace of 7.7% to reach 9.610m (consensus: 8.83m).
However, the so-called 'quits' rate was unchanged at 2.3% and - more importantly - back at its level from before the pandemic.
"Other aspects of the JOLTS report were more benign. The job openings to unemployed ratio ticked lower because of the rise in unemployment in the household survey in August," said Nancy Vanden Houten, lead US economist at Oxford Economics.
"The quits rate, which is a good leading indicator of wage pressures, held steady and suggest that wage growth will continue to moderate."
Dow Jones - Risers
Boeing Co. (BA) $190.93 1.65%
Intel Corp. (INTC) $35.94 1.35%
Nike Inc. (NKE) $95.00 0.47%
Dow Chemical Co. (DOW) $51.54 0.47%
Walgreens Boots Alliance, Inc. (WBA) $22.51 0.40%
Chevron Corp. (CVX) $166.99 0.27%
Procter & Gamble Co. (PG) $145.54 0.24%
Dowdupont Inc. (DWDP) $0.00 0.00%
International Business Machines Corporation (CDI) (IBM) $140.68 -0.08%
Verizon Communications Inc. (VZ) $31.68 -0.24%
Dow Jones - Fallers
Home Depot Inc. (HD) $291.87 -2.65%
Goldman Sachs Group Inc. (GS) $311.26 -2.27%
Microsoft Corp. (MSFT) $315.50 -1.96%
American Express Co. (AXP) $146.67 -1.88%
Cisco Systems Inc. (CSCO) $53.39 -1.84%
Apple Inc. (AAPL) $171.08 -1.54%
Amgen Inc. (AMGN) $262.37 -1.48%
Walt Disney Co. (DIS) $80.50 -1.43%
Merck & Co. Inc. (MRK) $101.12 -1.39%
Salesforce.Com Inc. (CRM) $200.92 -1.37%
S&P 500 - Risers
HP Inc (HPQ) $26.22 2.12%
Brown Forman Corp. Class B (BF.B) $57.80 1.71%
Boeing Co. (BA) $190.93 1.65%
Intel Corp. (INTC) $35.94 1.35%
Kimberly-Clark Corp. (KMB) $120.56 1.30%
Linde Plc (LIN) $374.24 1.09%
Air Products & Chemicals Inc. (APD) $281.85 0.99%
Norfolk Southern Corp. (NSC) $193.36 0.97%
Progressive Corp. (PGR) $140.24 0.91%
LyondellBasell Industries (LYB) $94.30 0.91%
S&P 500 - Fallers
McCormick & Co. (MKC) $66.67 -10.77%
CenturyLink Inc. (LUMN) $1.29 -7.05%
Carnival Corp. (CCL) $12.76 -6.49%
Boston Properties Inc. (BXP) $54.45 -5.24%
Sl Green Realty Corp. (SLG) $34.17 -5.20%
Nektar Therapeutics (NKTR) $0.54 -4.69%
Charles Schwab Corp. (SCHW) $51.18 -4.43%
Royal Caribbean Cr (RCL) $87.71 -4.35%
AES Corp. (AES) $13.56 -4.27%
HF Sinclair Corporation (DINO) $54.01 -4.24%
Nasdaq 100 - Risers
Intel Corp. (INTC) $35.94 1.35%
Henry Schein Inc. (HSIC) $73.77 0.64%
CSX Corp. (CSX) $30.71 0.56%
Walgreens Boots Alliance, Inc. (WBA) $22.51 0.40%
Netflix Inc. (NFLX) $381.58 0.33%
QUALCOMM Inc. (QCOM) $111.44 0.31%
Micron Technology Inc. (MU) $68.16 0.29%
Hologic Inc. (HOLX) $68.92 0.07%
Liberty Global plc Series A (LBTYA) $16.54 0.06%
Mylan Inc. (MYL) $0.00 0.00%
Nasdaq 100 - Fallers
Qurate Retail Inc. (QRTEA) $0.54 -8.10%
Dish Network Corp. (DISH) $5.40 -3.40%
Trip.com Group Limited (TCOM) $33.79 -3.33%
Intuitive Surgical Inc. (ISRG) $286.66 -2.82%
Amazon.Com Inc. (AMZN) $125.85 -2.79%
Baidu Inc. (BIDU) $129.88 -2.38%
Ulta Salon, Cosmetics & Fragrance Inc. (ULTA) $393.70 -2.30%
American Airlines Group (AAL) $12.46 -2.26%
Expedia Group Inc. (EXPE) $99.80 -2.20%
Adobe Systems Inc. (ADBE) $510.20 -2.10%