US open: Stocks advance as major indices look to put worst week in months behind them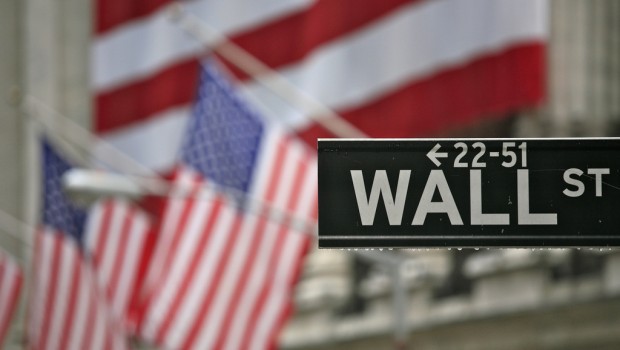 Wall Street trading got off to a positive start on Monday as major indices looked set to attempt a bounce back from their worst week since October.
As of 1515 BST, the Dow Jones Industrial Average was up 1.17% at 33,680.84 and the S&P 500 was 0.81% firmer at 4,200.06, while the Nasdaq Composite was 0.25% stronger at 14,066.14.
The Dow Jones opened 390.76 points higher on Monday, cutting into losses recorded on Friday after news that the Federal Reserve had raised its inflation expectations and forecast rate hikes in 2023 earlier in the week continued to weigh on sentiment.
The effects of the Fed's policy meeting last week were still being felt across global markets at the start of the new week, with stocks and bond yields having fallen as a result of the news amid a sharp repricing of risks due to the central bank raising rates.
Reopening plays such as Royal Caribbean and Boeing traded higher at the open, while commodity stocks, which were hard hit during last week's selloff, like Exxon and Chevron were also both around 1% in the green.
Also in focus, bitcoin slumped over 6% to $33,000 on the back of further moves by the Chinese government to crackdown on cryptocurrency mining, which, in turn, also weighed on the likes of Tesla and PayPal due to their large exposures to BTC.
On the macro front, the Chicago Federal Reserve's national activity index increased to 0.29 in May from –0.09 in April, with three of the four broad categories of indicators used to construct the index making a positive contribution last month. The index's three-month moving average rose to 0.81 in May from 0.17 in April.
St Louis Fed president Jim Bullard, Dallas Fed president Robert Kaplan and New York Federal Reserve president John Williams will all deliver speeches throughout the course of the day.
No major corporate earnings were slated for release on Monday.