US open: S&P 500 hits all-time high as investors shrug off coronavirus fears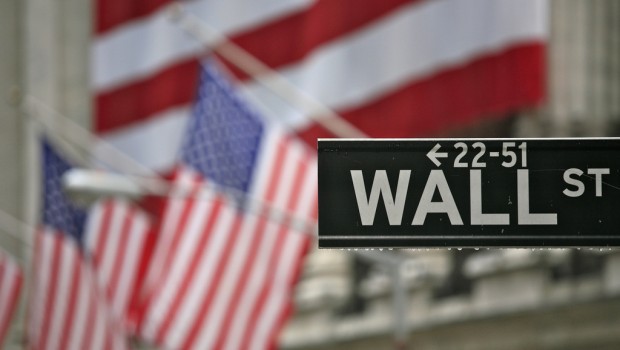 US stocks opened higher on Wednesday, with the S&P 500 hitting a fresh all-time high as market participants remained largely focused on the potential economic fallout of the Wuhan coronavirus outbreak.
As of 1530 GMT, the Dow Jones Industrial Average was up 0.26% at 29,308.34, while the S&P 500 was 0.41% firmer at 3,384.06 and the Nasdaq Composite came out of the gate 0.75% stronger at 9,805.31.
The Dow opened 76.15 points higher on Wednesday after Wall Street stocks finished mixed in the previous session as the ongoing coronavirus outbreak took its toll on Apple and other stocks exposed to China's manufacturing sector.
China's National Health Commission revealed a further 1,749 cases of the coronavirus across the country overnight, with another 136 deaths taking the total death total above 2,000.
The world's second-largest economy also announced that more than 80% of Chinese state-controlled firms were back in business. However, some dealers have questioned the numbers.
CMC Markets' David Madden said: "The coronavirus crisis is deepening but it would appear it is spreading at a slightly slower pace, so dealers see that as a positive step.
"Traders are clutching onto whatever small bits of positive news they can grab."
On the macro front, wholesale prices in the US picked up more sharply than expected last month following a jump in the cost of services.
According to the Department of Labor, final demand prices increased at a 0.5% month-on-month clip and by 2.1% on the year (consensus: 1.6%) in January.
US producer prices increased at their highest clip in more than a year in January, boosted by rising costs of services such as healthcare and hotel accommodation.
The US producer price index for final demand jumped 0.5% last month, the largest gain since October 2018.
Elsewhere, housing market activity in the States cooled at the start of January, but only a tad.
According to the Department of Commerce, the annualised rate of housing starts slumped at a month-on-month pace of 3.6% to reach 1.567m (consensus: 1.4m).
Permits on the other hand, which many consider a lead indicator for the sector, jumped by 9.2% on the month to reach 1.551m and were up by 17.9% on the year-ago level.
Still to come, the Federal Reserve will publish minutes from its meeting back in December at 1900 GMT.
Atlanta Fed President Raphael Bostic, Minneapolis Fed President Neel Kashkari, Dallas Fed President Robert Kaplan, Richmond Fed President Tom Barkin and Cleveland Fed President Loretta Mester were all slated to make comments throughout the course of the day.
In the corporate space, Garmin shares were up 7.66% after beating consensus estimates with its quarterly earnings, while Apple shares picked up 1.2% as traders seemingly shrugged off yesterday's profit warning.
Groupon shares tumbled more than 40% after badly missing expectations and unveiling a reverse stock-split proposal.
Synopsys, Host Hotels and Zillow will all post earnings after the close.