US open: Options expiry, Fedspeak drag on stocks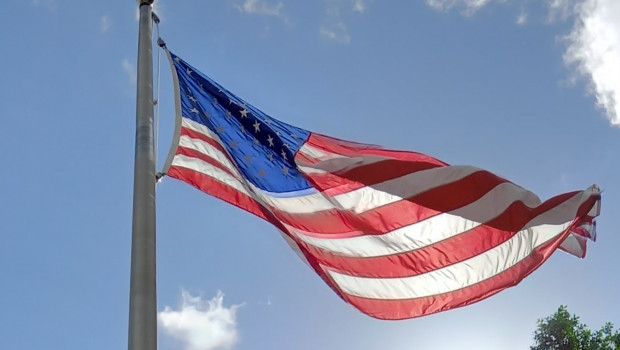 Stocks on Wall Street were slipping at the end of the week ahead of the expiry of $2trn options expiry later in the session and amid the prospect of higher rates for longer, the latter as per multiple Fed speakers the night before.
According to Bloomberg, some market participants believed that it was positioning in the derivatives market that had fed the drop in volatility, contributing to the calm seen in the stock market.
Hence, investors were said to now be looking for hints as to whether that tranquility would last.
Worth noting, there was also some talk in US media of the Democrats potentially being able to manage an upset at the upcoming mid-term elections and holding onto their majority of the Senate - courtesy of the drop in petrol prices.
Against that backdrop, as of 1609 BST, the Dow Jones Industrials was falling by 309.51 points to 33,694.41, the S&P 500 by 58.40 or 1.37% points to 4,225.33 and the Nasdad Composite by 270.72 points or 2.09% to 12,693.60.
West Texas Intermediate crude oil futures were 0.31% higher to $90.81 a barrel on the ICE and 10-year US Treasury yields were up 11 points at 2.987%.
Bitcoin was plummeting by 8.78% to $21,363.41 alongside and the US dollar index was adding 0.62% to 108.14.
In the background, investors and traders were digesting a smattering of Fedspeak overnight in which central bank officials had stressed the need to lower inflation.
In response, Fed funds futures had moved to fully price in another 25bp interest rate hike for December's policy meeting which would take the target range for the Fed funds rate to 3.50-3.75%.
However, the odds attached to a 75bp at their September meeting was still being put at around 50-50.
Enter BofA Securities strategists Michael Hartnett and Myung-Jee Jung, who poured cold water on the notion that the Fed might be near to being done.
"[The] last time Fed ended hiking cycle with negative real rates was 1954 & even assuming CPI gains halve next 6 months inflation 5-6% next spring; whether Fed knows or not, they're nowhere near done."