US open: Mixed start to trading following Monday's strong rally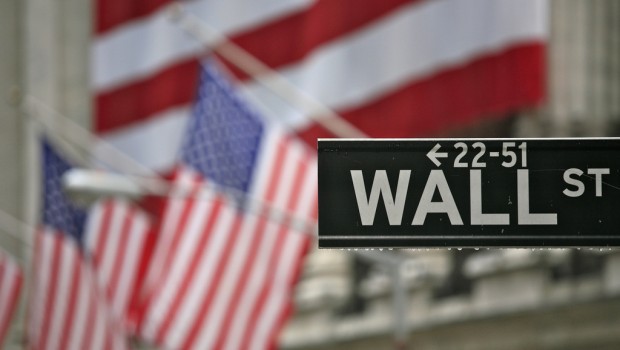 Wall Street stocks opened mixed on Tuesday following a strong rally seen during the previous session.
As of 1550 BST, the Dow Jones Industrial Average was up 0.74% at 26,091.49 and the S&P 500 was 0.20% weaker at 3,173.26, while the Nasdaq Composite came out the gate 0.36% firmer at 10,471.10.
The Dow opened 195.54 points lower on Tuesday, reversing some of the gains recorded in the previous session as major indices shook off concerns around a continued rise in new Covid-19 cases across the United States.
However, while investors were seemingly able to shake off those fears yesterday, concerns around the global economic outlook as a result of the pandemic were weighing on sentiment at the bell on Tuesday after the Organisation for Economic Cooperation and Development stated unemployment would reach its highest level since the Great Depression - and may not return to pre-outbreak levels until 2022.
A general sense of dread coming into second-quarter earnings season also seemed to be impacting sentiment, with fast-food chain Shake Shack warning of a 39% sales drop in June alone not helping matters much.
On the macro front, the government's Job Openings and Labor Turnover Survey revealed job openings had unexpectedly increased in May as the economy awoke from its slumber. The number of available positions rose by 400,000 to 5.4m during the month, well ahead of the median forecast of 4.5m.
Federal Reserve Bank of Atlanta President Raphael Bostic said a surge in new Covid-19 cases had made American business owners "nervous again".
"We are hearing it more and more as we get more data. People are getting nervous again. Business leaders are getting worried. Consumers are getting worried. And there is a real sense this might go on longer than we have planned for," Bostic said in webcast remarks.
Still to come, Randal Quarles will speak at 1800 BST and Richmond Fed head Thomas Barkin and San Francisco president Mary Daly will both speak at 1900 BST.
In the corporate space, Amazon shares hit $3,000 each for the first time on Monday but were lower in early trading, while Novavax shares surged 24.12% at the bell after the White House awarded the pharma group a $1.6bn contract to develop a Covid-19 vaccine.
Shares in tech giants Microsoft and Apple were also firmly in the green early on in the session, lifting the Nasdaq into positive territory.