US open: Mixed start to trading following jobless data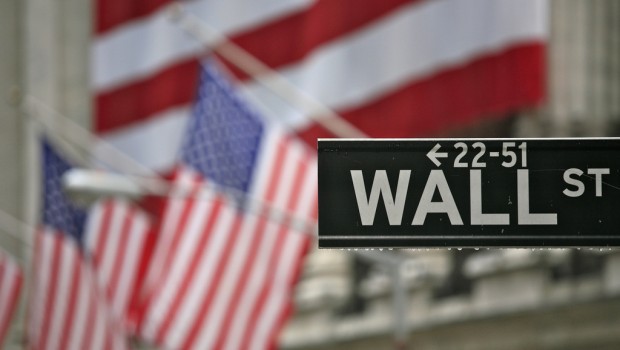 Wall Street trading began on a mixed note on Thursday as market participants digested another jobless report from the Department of Labor.
As of 1530 BST, the Dow Jones Industrial Average was up 0.42% at 24,679.88, while the S&P 500 was just 0.01% points firmer at 2,971.78 and the Nasdaq Composite started out the session 0.22% weaker at 9,355.02.
The Dow opened 103.98 points higher on Thursday, carrying on a rally started earlier on the week after Moderna Therapeutics announced some early success in trials for a Covid-19 vaccine.
As far as Thursday was concerned, the session's main focus was on unemployment claims, as initial weekly jobless claims in the States continued to rise at an accelerated but revised figures for the prior week revealed a larger than expected slowdown.
According to the Department of Labor, the pace of new claims slowed by 249,000 over the week ending on 16 May to reach 2.438m. While the surge in claims had eased significantly since the start of the pandemic, it remained far above the roughly 220,000 clip at which they had been running before it.
Also under scrutiny at the bell was news of setbacks in certain countries that had previously been praised for their managing of the coronavirus outbreak, leaving investors concerned about a second wave of cases, and increased US-Sino tensions as a result of an increase in rhetoric from Donald Trump.
Elsewhere on the macro front, US business activity shrank at a slightly slower clip in May than in April as the economy began to emerge from Covid-19 related lockdowns.
IHS Markit's composite index of manufacturing and service providers' purchasing managers improved 9.4 points to 36.4 in May. While this was an improvement on April's data, it was still the second-lowest reading on record in the last 11 years. The data was also consistent with indexes for Europe, Japan and Australia, indicating a global recession is firmly on the cards.
Still on data, factory activity in the US mid-Atlantic region continued to shrink at an extraordinarily sharp pace in May, the results of a closely-followed survey revealed. The Federal Reserve Bank of Philadelphia's manufacturing sector index improved from a reading of -56.6 for April to -43.1 in May, but remained below the -40.0 level forecast by economists.
Lastly, US home sales recorded their largest drop in nearly a decade in April as the coronavirus pandemic halted the labour market and broader economy. The National Association of Realtors revealed that existing home sales had plunged 17.8% to a seasonally adjusted annual rate of 4.33m units last month, the largest percentage decline since July 2010.
Federal Reserve heads Jerome Powell, Richard Clarida, John Williams and Lael Brainard will all deliver speeches throughout the course of the day.
In corporate news, shares in tech giants Facebook and Amazon both hit all-time highs overnight after a new e-commerce venture was launched by the social media giant and the online retailer continued to operate effectively amid the Covid-19 pandemic.