US open: Mixed start to trading as US and China reach 'phase one' trade deal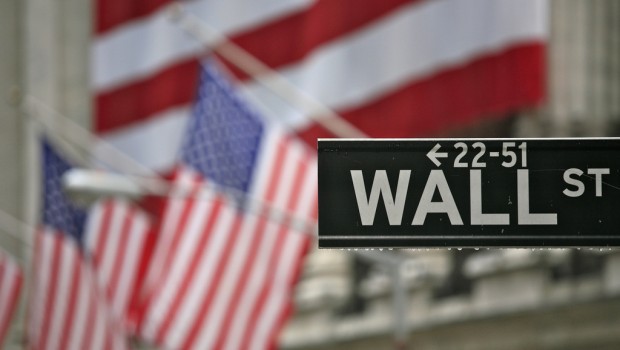 Wall Street trading was somewhat mixed at the open on Friday after the US and China agreed to a "phase one" trade deal.
As of 1545 GMT, the Dow Jones Industrial Average was up 0.07% at 28,150.64, while the S&P 500 was down 0.16% at 3,163.41 but the Nasdaq Composited started out the session 0.24% stronger at 8,737.81.
The Dow opened 18.59 points higher on Friday after seeing out the previous session in the green, with the S&P 500 and Nasdaq at record highs amid reports that Washington and Beijing had reached a deal to avoid fresh punitive tariffs planned by the Trump administration for 15 December.
Futures had stocks going green at the open after CNBC reported that China and the US had agreed to a phase one trade deal in principle.
The report suggested that a deal would delay the imposition of tariffs and halve those on $360bn-worth of Chinese imports that have already been imposed - indicating that a major de-escalation in the trade war was just around the corner.
However, in a post to his personal account on social media platform Twitter, Donald Trump said a Wall Street Journal story stating a deal had been reached was "completely wrong, especially their statement on Tariffs."
The President added that it was "Fake News" and that "they should find a better leaker!"
Later on, a Chinese official said the pair had achieved a "major advancement" in talks.
"First phase trade talks have achieved major advancement," a Chinese official said at a Ministry of Commerce press briefing.
The same official also said that the agreement was consistent with China's goal of reforms and that the Asian giant would increase its imports from the US and others.
A text of the trade deal had also been agreed, he said, adding that the US had acquiesced to removing its tariffs on Chinese exports in phases, although no details on agricultural purchases were ready yet.
But Donald Trump eventually announced that Washington and Beijing had, in fact, agreed to a phase one trade deal and announced that that tariffs scheduled for 15 December on Chinese goods had been called off.
Trump said Beijing had agreed to "massive" purchases of US agricultural and other goods but did not give a specific number.
On the data front, US retail sales posted a moderate increase last month, as expected.
According to the Department of Commerce, the volume of retail sales in the States grew at a 0.2% month-on-month clip in November to reach $527.99bn (consensus: 0.3%).
Economists had projected an increase of 0.4% following an initially reported gain of 0.3% in October, which has now been revised up to show a rise of 0.4%.
Elsewhere, US business inventories expanded in October, lifted by stocks at retailers - suggesting inventory investment might again help economic growth in the fourth quarter.
According to the Commerce Department, business inventories rose 0.2% after slipping 0.1% in September. The increase was in line with economists' expectations.
No major corporate earnings were set to be released on Friday.