US open: Mixed start to trading as Trump says trade deal 'very' close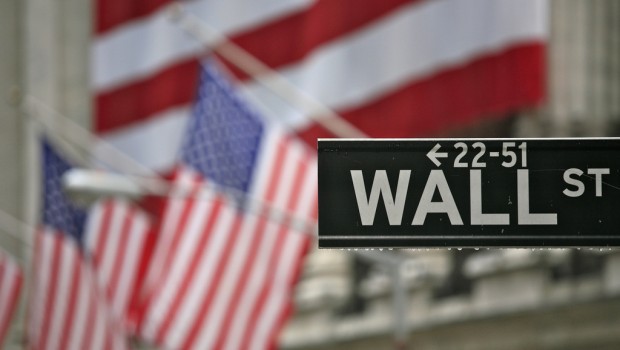 US stocks opened mixed on Friday as stocks attempted to snap the three-day losing streak that halted a historic rally ahead of the Thanksgiving Day holiday.
As of 1540 GMT, the Dow Junes Industrial Average was up 0.21% at 27,823.95 and the S&P 500 picked up 0.14% in early trade to 3,107.97. The Nasdaq Composite, however, was down 0.20% at 8,489.06.
The Dow Jones opened 57.66 points higher after closing lower on Thursday following on from declines seen in the previous session as a result of uncertainty regarding the chances of a trade deal between Washington and Beijing being reached.
However, sentiment got a boost ahead of the bell on Friday after Chinese President Xi Jinping said Beijing wanted to work towards a trade deal with the US, although the Chinese leader also warned that China was not afraid to "fight back".
Close on the heels of Xi's remarks, news broke that Washington and Beijing were reportedly "very" close to striking a preliminary trade deal.
In remarks to Fox News, Donald Trump reportedly said: "We have a deal potentially very close.
"He [Chinese President Xi Jinping] wants to make it much more than I want to make it. I'm not anxious to make it. We're taking in hundreds of billions of dollars in tariffs."
Oanda's Edward Moya said: "Chinese President Xi reiterated his nation wants equality in the phase-one trade deal, reminding the Trump administration they are not afraid of the trade war and will not flinch from such a fight.
"Xi's comments did not reveal anything new, but served as a reminder that China is also in need of a trade deal."
On the data front, IHS Markit said its US 'flash' manufacturing sector purchasing managers index rose to 52.2 in November following a print of 51.3 for October on the back of a small upturn in service sector new business. Both manufacturers and service providers indicated a rise in workforce numbers.
The same survey compiler's US flash services sector purchasing managers index for November rose to 51.6 from 50.6 - marking the quickest expansion since July.
Elsewhere, the final reading on the University of Michigan's US consumer-sentiment index for November came to 96.8 - above the October level of 95.5 and the preliminary reading of 95.7.
Still to come, the Kansas City Federal Reserve's manufacturing activity index will be released at 1600 GMT.
In corporate news, Foot Locker shares were up after posting a Q3 earning beat ahead of the open, while JM Smucker shares were also up despite revealing a Q3 sales miss.