US open: Mixed start to trading as earnings continue to roll-in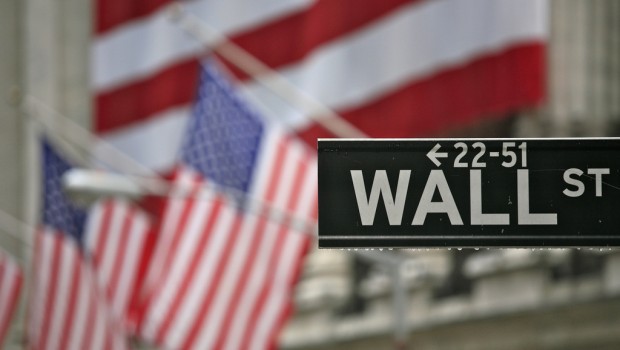 US stocks opened on a mixed note on Thursday as shares in bellwether Caterpillar sank on the back of a significant earnings miss and a downgrade to its full-year outlook, offsetting some positive headlines regarding Boeing's 737 Max aircraft.
As of 1530 BST, the Dow Jones Industrial Average was up 0.16% at 26,829.81, while the S&P 500 was 0.08% stronger at 2,998.47. The Nasdaq Composite, however, was down 0.12% at 8,094.80.
The Dow opened 41.71 points higher on Wednesday after closing lower in the previous session as investors continued to focus on US-Sino trade news and thumbed through a slew of earnings from some of the country's top firms.
Caterpillar shares fell 1.02% in early trading after the firm revealed it had earned just $2.66 per share over the latest quarter which was well short of the $2.88 expected on the Street. The manufacturer also lowered its full-year earnings per share forecast to $10.59-$11.09 - which was also well below the $11.70 expected.
Microchip industry proxy Texas Instruments also tumbled, with its stock trading down by 7.42% after revealing fourth-quarter guidance that was markedly below market estimates.
However, third-quarter earnings from aerospace giant Boeing helped offset some of the aforementioned losses as shares in the firm flew 2.2% higher after announcing it would stick to its timeline for the return of the troubled 737 Max plane.
Earnings will continue to roll in on Wednesday too, with Ford, Microsoft and Tesla all set to report after the close.
On the data front, August's house price index revealed that house prices had risen just 0.2% in August, falling short of expectations for a print of 0.4%, according to the latest data from the Federal Housing Finance Agency.
Looking across the Atlantic, market participants were keeping a keen eye on Brexit proceedings as UK lawmakers voted in favour of Prime Minister Boris Johnson's plan to leave the EU. However, MPs rejected the PM's move to fast-track the legislation to come into effect before the end of October.
Johnson was left waiting for the EU to respond to his request to extend the Brexit deadline beyond the current date of 31 October.