US open: Mixed start on the Street following major sell-off in previous session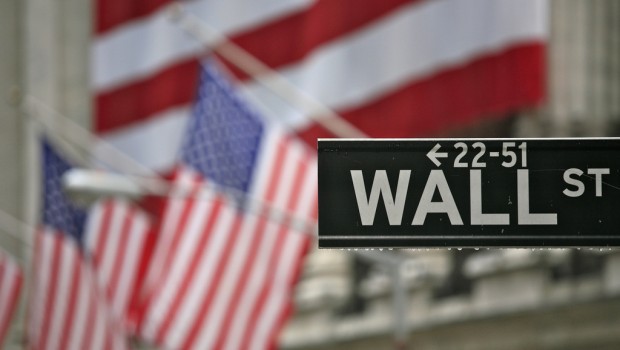 Wall Street trading got off to a mixed start on Thursday following the full-blown bloodbath seen during the previous session.
As of 1530 BST, the Dow Jones Industrial Average was down 0.10% to 25,572.82 and the S&P 500 was 0.26% weaker at 2,778.43, while the Nasdaq Composite was edging 0.17% higher to 7,434.84.
Wall Street sustained its worst losses in eight months on Wednesday, with the Dow suffering its biggest daily decline of the year and the Nasdaq its worst day of trading since June as worries about rising bond yields, Sino-US trade tensions, relations between Italy and Europe and concerns about valuations heading into earnings season sparked heavy selling.
Tech stocks were among the worst offenders, with the likes Amazon, Intel and Microsoft bearing the brunt of the selling.
Hussein Sayed, chief market strategist at FXTM, said: "So many voices may begin suggesting that the longest bull market in history has come to an end."
Donald Trump was quick to throw in his two cents on Wednesday's selloff. Speaking to reporters before a political rally in Pennsylvania, he said: "Actually it's a correction that we've been waiting for a long time, but I really disagree with what the Fed is doing. I think the Fed has gone crazy."
The head of the International Monetary Fund pushed back at Trump, claiming interest rate rises he had dismissed as "ridiculous" were "legitimate and necessary".
The IMF has long been vocal in its support of the Fed and on Thursday, Christine Lagarde reiterated her backing.
Speaking at the IMF's annual meeting in Bali, she called US rate rises "legitimate and necessary" and said she would not associate Fed chairman Jay Powell with "craziness".
"He comes across, and members of his board, as extremely serious, solid and certainly keen to base their decisions on actual information, and to decide to communicate that properly."
Barclays expects the volatility dictating trading on Wall Street to continue, and has recommended investors remain wary of buying despite heavy price falls.
In a note on US equities, Barclays suggested that there could be more falls to come, noting: "Fundamentals have not changed but we expect volatility to remain elevated in the short term and do not recommend buying this dip."
In corporate news, shares of Walgreens were up 1.62% following the release of its mixed fourth-quarter earnings, while Delta Airlines was cruising by 5.01% after its third-quarter profit beat analysts' estimates.
Fashion retailer Buckle was 0.77% weaker in early trading after it posted a drop in September sales.
Electric car maker Tesla was also down 1.17% after founder Elon Musk denied a report late on Wednesday that James Murdoch was favourite to replace him as chairman of the company.
On the data front, the number of Americans filing for unemployment benefits unexpectedly rose last week, according to figures from the Labor Department.
US initial jobless claims were up 7,000 from the previous week's unrevised level to 214,000. Economists had been expecting a drop to 206,000.
Meanwhile, the four-week moving average came in at 209,500, up 2,500 from the previous week's unrevised average. The four-week average is considered more reliable as it smooths out sharp fluctuations in the more volatile weekly figures, giving a more accurate picture of the health of the labour market.
Elsewhere, the cost of living in the States slowed a tad more quickly than expected last month on the back of a large drop in the price of second-hand vehicles and energy.
In September, the rate of increase in headline consumer prices ebbed to 0.1% month-on-month after a 0.2% rise in the month before, according to the Department of Labor.
Versus a year ago, CPI rose at a pace of 2.3%, which was down from August's clip of 2.7%.
According to Capital Economic's Michael Pearce, the move lower was chiefly the result of last year's 4.7% jump in energy costs - versus a 0.5% drop last September - dropping out of the calculations.