US open: Major indices on track for losing week despite early gains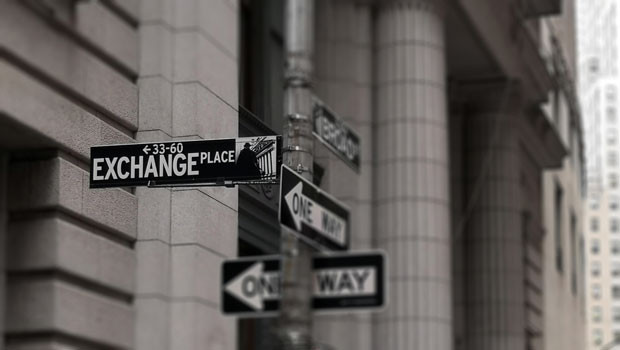 Wall Street stocks traded higher early on Friday after the blue-chip Dow Jones registered its sixth consecutive losing session a day earlier.
As of 1520 BST, the Dow Jones Industrial Average was up 1.20% at 32,110.28, while the S&P 500 was 1.89% firmer at 4,004.32 and the Nasdaq Composite came out the gate 2.95% stronger at 11,706.83.
The Dow opened 379.98 points higher on Friday, reversing losses recorded in the previous session as inflation data continued to weigh on sentiment.
While stocks were firmly in the green at the open, major indices were still on track to register weekly losses early on Friday, with the Dow Jones down almost 3% for the week and the S&P 500 and Nasdaq slipping 3% and 4%, respectively.
In the corporate space, Twitter shares tumbled in early trading after Elon Musk said his takeover of the social media company was on hold until he gets more information on fake accounts.
The Tesla owner tweeted: "Twitter deal temporarily on hold pending details supporting calculation that spam/fake accounts do indeed represent less than 5% of users." The tweet also contained a link to a Reuters article about fake accounts.
If Musk pulls out of the deal, he will have to fork out a $1.0bn termination fee.
On the macro front, the University of Michigan's consumer sentiment index fell to 59.1 in May, according to a preliminary reading, down from 65.2 in April and below market forecasts of 64. The reading was the lowest since May 1980.
Elsewhere, the Bureau of Labor Statistics said US import prices were flat month-on-month in April, following an upwardly revised 2.9% increase in March, missing market forecasts for a 0.6% uptick and marking the first time that import prices failed to rise year-to-date. On the other hand, export prices rose 0.6% month-on-month in April, cooling off from March's downwardly revised 4.1% increase to narrowly miss expectations for a 0.7% jump.
Reporting by Iain Gilbert at Sharecast.com
Dow Jones - Risers
Salesforce.Com Inc. (CRM) $168.32 4.93%
Boeing Co. (BA) $128.84 4.63%
American Express Co. (AXP) $158.66 3.52%
Nike Inc. (NKE) $111.09 2.96%
Visa Inc. (V) $199.06 2.62%
Walt Disney Co. (DIS) $107.00 2.58%
Home Depot Inc. (HD) $297.14 2.57%
Goldman Sachs Group Inc. (GS) $306.95 2.52%
Apple Inc. (AAPL) $145.64 2.16%
Microsoft Corp. (MSFT) $260.04 1.83%
Dow Jones - Fallers
Merck & Co. Inc. (MRK) $89.86 -1.07%
International Business Machines Corporation (CDI) (IBM) $132.12 -0.59%
Travelers Company Inc. (TRV) $172.39 -0.57%
Johnson & Johnson (JNJ) $176.91 -0.54%
Amgen Inc. (AMGN) $243.57 -0.47%
Walmart Inc. (WMT) $146.84 -0.44%
Procter & Gamble Co. (PG) $151.41 -0.38%
Unitedhealth Group Inc. (UNH) $477.52 -0.27%
3M Co. (MMM) $149.44 -0.10%
Dowdupont Inc. (DWDP) $30.52 0.00%
S&P 500 - Risers
Wynn Resorts Ltd. (WYNN) $63.72 8.81%
TripAdvisor Inc. (TRIP) $24.67 8.15%
Apache Corp. (APA) $40.90 7.55%
Nvidia Corp. (NVDA) $172.54 6.67%
Nordstrom Inc. (JWN) $24.40 6.39%
Marathon Oil Corp. (MRO) $26.73 6.37%
Bread Financial Holdings, Inc. (BFH) $51.29 6.35%
Albemarle Corp. (ALB) $226.76 6.24%
Autodesk Inc. (ADSK) $196.45 6.16%
Intuit Inc. (INTU) $375.54 6.12%
S&P 500 - Fallers
Twitter Inc (TWTR) $40.76 -9.58%
AbbVie Inc (ABBV) $152.16 -1.38%
DaVita Inc (DVA) $101.71 -1.31%
CVS Health Corp (CVS) $97.15 -1.11%
Merck & Co. Inc. (MRK) $89.86 -1.07%
Eli Lilly and Company (LLY) $288.89 -1.00%
Universal Health Services Inc. (UHS) $122.31 -0.96%
Bristol-Myers Squibb (BMY) $75.58 -0.94%
Pfizer Inc. (PFE) $49.94 -0.90%
Southern Co. (SO) $73.44 -0.87%
Nasdaq 100 - Risers
Wynn Resorts Ltd. (WYNN) $63.72 8.81%
Mercadolibre Inc. (MELI) $786.50 8.79%
Baidu Inc. (BIDU) $117.36 8.79%
JD.com, Inc. (JD) $52.08 7.00%
Nvidia Corp. (NVDA) $172.54 6.67%
Workday, Inc. (WDAY) $182.76 6.31%
Autodesk Inc. (ADSK) $196.45 6.16%
Intuit Inc. (INTU) $375.54 6.12%
Paypal Holdings Inc (PYPL) $78.36 5.47%
Tesla Inc (TSLA) $767.37 5.41%
Nasdaq 100 - Fallers
Vodafone Group Plc ADS (VOD) $14.50 -1.36%
Amgen Inc. (AMGN) $243.57 -0.47%
Gilead Sciences Inc. (GILD) $62.21 -0.44%
Cerner Corp. (CERN) $94.00 -0.21%
Citrix Systems Inc. (CTXS) $99.75 -0.08%
Celgene Corp. (CELG) $108.24 0.00%
Alexion Pharmaceuticals Inc. (ALXN) $182.50 0.00%
Mylan Inc. (MYL) $0.00 0.00%
Xilinx Inc. (XLNX) $194.92 0.00%
Maxim Integrated Products Inc. (MXIM) $103.14 0.00%