US open: Investors on edge as S&P 500 nears 'bear market' territory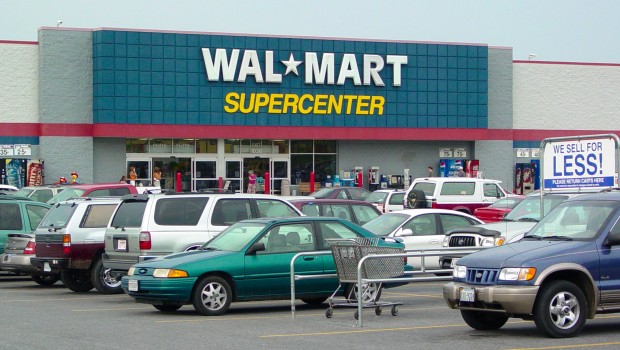 Stocks on Wall Street are attempting to climb back from one of their worst intra-session drops on record even as investors assess the fallout from the break-up of the production alliance between Russia and the Organisation of Petroleum Exporting Countries.
"Stock markets in freefall and it seems unlikely central banks and governments in the short-term can do anything. Technical selling is getting ugly and even though expectations are high the Fed will take rates to the zero bound, the retail investor will likely want to wait this one out," said Edward Moya at Oanda.
"It seems the collapse with oil prices have added a log to the deflationary fire the Fed will try to extinguish. Virus fears, deflationary risks, and growing stress in the credit markets, means markets will see the Fed launch a new QE program very soon."
As of 1514 GMT, the Dow Jones Industrials was down 5.51% to 2,807.62, alongside a 5.72% drop on the S&P 500 to 2,801.97 while the Nasdaq Composite was down 5.34% at 8,117.75.
To take note of, a 7% drop in the S&P 500 at the opening bell had triggered a 15-minute trading halt.
A drop below 2,710 points would see the benchmark gauge enter so-called 'bear market" territory.
Among the biggest percentage fallers on the S&P 500 were Diamondback Energy, Apache Corp., Marathon Oil, Noble Energy and Halliburton.
Going the other way, some of Monday's top gainers included companies that might benefit from spendthrift consumers, including Dollar Tree, Wal Mart or Dollar General.
But the top gainer was Cabot Oil & Gas, on speculation that the oil price drop will cut supplies of natural gas from shale producers, to the company's benefit.
Volatility levels in stocks came unhinged as the unexpected downward spiral in crude swept across asset classes, triggering margin calls in many instrumemts and sending traders rushing to try and adjust their positions.
The VIX volatility index, Wall Street's so-called 'fear gauge' was 31.45% higher to 54.98, alongside a 21.56% drop to $33.97 a barrel on the ICE for April-dated West Texas Intermediate crude oil futures.
WTI hit $30 a barrel in overnight trading and analysts at many top investment banks, including those at Bank of America, Goldman Sachs and Citi were openly talking of a drop - even if short-lived - into the $20s.
At the weekend, Saudi Arabia slashed its official selling prices by a record amount after Russia announced that it would not contribute more to any oil output curbs agreed by OPEC members.
And according to sources cited by Bloomberg, Saudi had said that it might ramp-up oil production as high as 12.0m barrels a day, in a bid to maintain if not increase its market share.
Against that backdrop, traders' attention was fixated on Bloomberg's gauge of financial stress, which over the past 16 days had increased by more than in the 82-day move seen during the last market shake-up in December 2017.
With falling energy quotes it was expected that it might become much harder for increasingly hard-pressed shale oil companies in particular to tap corporate debt markets.
In response to the sudden further tightening in credit conditions, the US central bank, the Federal Reserve, moved rapidly to add liquidity, increasing its daily repurchase operations from $100.0bn to $150.0bn.
Yields on the benchmark 10-year US Treasury note were 19 basis points lower to 0.59%, having earlier fallen to 0.38%.
No major economic reports were scheduled for release on Monday.
Dow Jones - Risers
Walmart Inc. (WMT) $120.52 2.81%
Verizon Communications Inc. (VZ) $57.27 0.70%
Dowdupont Inc. (DWDP) $30.52 0.00%
Walgreens Boots Alliance, Inc. (WBA) $50.46 -0.10%
Cisco Systems Inc. (CSCO) $39.36 -0.81%
Pfizer Inc. (PFE) $34.54 -1.37%
Unitedhealth Group Inc. (UNH) $279.11 -1.68%
Procter & Gamble Co. (PG) $119.41 -1.85%
Johnson & Johnson (JNJ) $139.35 -1.89%
Merck & Co. Inc. (MRK) $80.43 -2.15%
Dow Jones - Fallers
Chevron Corp. (CVX) $82.99 -12.94%
JP Morgan Chase & Co. (JPM) $96.16 -11.03%
Caterpillar Inc. (CAT) $110.62 -8.88%
Exxon Mobil Corp. (XOM) $43.51 -8.76%
Boeing Co. (BA) $240.31 -8.39%
Goldman Sachs Group Inc. (GS) $177.37 -8.03%
Walt Disney Co. (DIS) $107.46 -6.78%
American Express Co. (AXP) $101.11 -6.59%
United Technologies Corp. (UTX) $118.47 -6.33%
Home Depot Inc. (HD) $215.01 -5.91%
S&P 500 - Risers
Cabot Oil & Gas Corp. (COG) $18.55 13.32%
AutoZone Inc. (AZO) $1,100.92 3.83%
Dollar Tree Inc (DLTR) $82.98 3.41%
Twitter Inc (TWTR) $34.60 3.41%
O'Reilly Automotive Inc. (ORLY) $379.29 3.04%
Walmart Inc. (WMT) $120.42 2.72%
H&R Block Inc. (HRB) $20.27 2.45%
Dollar General Corp (DG) $161.79 2.16%
Clorox Co. (CLX) $176.92 2.11%
Advance Auto Parts (AAP) $130.08 1.70%
S&P 500 - Fallers
Diamondback Energy Inc. (FANG) $25.85 -46.77%
Apache Corp. (APA) $11.85 -42.75%
Marathon Oil Corp. (MRO) $4.01 -41.29%
Cimarex Energy Co (XEC) $15.35 -37.06%
Occidental Petroleum Corp. (OXY) $17.10 -36.32%
Halliburton Co. (HAL) $8.42 -35.62%
Hess Corp. (HES) $32.94 -33.76%
ONEOK Inc. (OKE) $40.82 -33.31%
Devon Energy Corp. (DVN) $8.92 -33.28%
Pioneer Natural Resources Co. (PXD) $70.19 -33.23%
Nasdaq 100 - Risers
Dollar Tree Inc (DLTR) $82.98 3.41%
O'Reilly Automotive Inc. (ORLY) $379.29 3.04%
Walgreens Boots Alliance, Inc. (WBA) $50.58 0.14%
Celgene Corp. (CELG) $108.24 0.00%
Shire Plc Ads (SHPG) $179.20 0.00%
Costco Wholesale Corp. (COST) $309.86 -0.48%
Cisco Systems Inc. (CSCO) $39.42 -0.66%
Citrix Systems Inc. (CTXS) $117.12 -0.67%
eBay Inc. (EBAY) $36.05 -0.93%
JD.com, Inc. (JD) $41.65 -1.21%
Nasdaq 100 - Fallers
Qurate Retail Inc. (QRTEA) $4.66 -10.14%
Tesla Inc (TSLA) $636.93 -9.46%
Wynn Resorts Ltd. (WYNN) $85.49 -9.08%
Dish Network Corp. (DISH) $26.78 -8.32%
Western Digital Corp. (WDC) $50.21 -8.26%
CSX Corp. (CSX) $63.10 -7.54%
Microchip Technology Inc. (MCHP) $81.19 -6.64%
Micron Technology Inc. (MU) $48.10 -6.55%
Mercadolibre Inc. (MELI) $574.35 -6.54%
Kraft Heinz Co. (KHC) $24.38 -6.36%