US open: Dow Jones erases yesterday's gains at the bell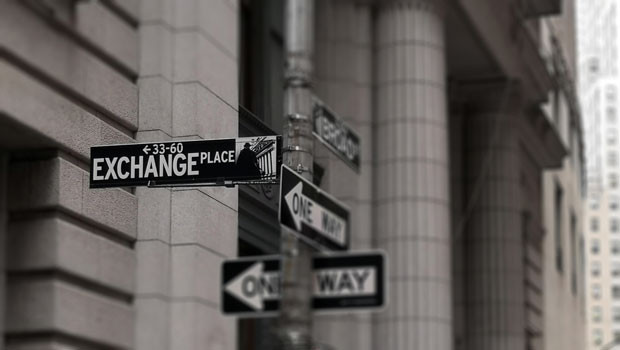 Wall Street stocks traded lower at the open on Wednesday and threatened to put an end to the Dow Jones' recent winning streak.
As of 1510 BST, the Dow Jones Industrial Average was down 1.33% at 32,221.34, while the S&P 500 was 1.53% weaker at 4,026.28 and the Nasdaq Composite came out the gate 1.53% softer at 11,801.42.
The Dow opened 433.25 points lower on Wednesday, erasing gains recorded in the previous session as market participants digested retail sales data that revealed Americans continued splashing out at a higher-than-expected clip last month.
US stocks were in the red early on Wednesday after major indices spent the last few sessions trying to reclaim some of the losses recorded over the Dow Jones' seven-week losing stretch as stocks and other risk assets felt the pressure of inflation and the central bank's efforts to tamper price increases through rate hikes, which has exacerbated concerns regarding a potential recession.
In terms of today's macro headlines, US mortgage applications decreased 11% week-on-week in the seven days ended 13 May for the biggest decline in three months, according to the Mortgage Bankers Association. The purchase index slumped 11.9% and the repurchase index plunged 9.5% as the average contract rate on a 30-year fixed-rate mortgage dipped four basis points to 5.49% but remained at levels not seen since 2009.
MBA economist Joel Kan said: "General uncertainty about the near-term economic outlook, as well as recent stock market volatility, may be causing some households to delay their home search."
Elsewhere, homebuilding activity in the States weakened more than expected last month. According to the Department of Commerce, in seasonally adjusted terms, housing starts dipped at a month-on-month pace of 0.2% to reach an annualised pace of 1.724m - significantly less than the 1.77m print anticipated by economists. Meanwhile, building permits, a leading indicator for activity, fell 3.2% on the month to reach a clip of 1.81m.
On the corporate front, Lowe's posted broadly flat first-quarter earnings of $2.3bn despite total sales slipping from $24.4bn to $23.7bn as its outdoor seasonal categories were impacted by "unseasonably cold temperatures" in April, while fellow retailer Target delivered quarterly earnings that fell well and truly short of expectations on the back of heightened freight costs, bigger markdowns, and lower-than-expected sales of discretionary items.
Reporting by Iain Gilbert at Sharecast.com
Dow Jones - Risers
Caterpillar Inc. (CAT) $216.89 1.78%
Verizon Communications Inc. (VZ) $49.11 0.56%
Visa Inc. (V) $205.01 0.50%
Dow Chemical Co. (DOW) $70.20 0.33%
Dowdupont Inc. (DWDP) $30.52 0.00%
Honeywell International Inc. (HON) $230.94 0.00%
Amgen Inc. (AMGN) $245.21 -0.06%
Merck & Co. Inc. (MRK) $92.74 -0.28%
JP Morgan Chase & Co. (JPM) $121.70 -0.34%
Travelers Company Inc. (TRV) $176.04 -0.42%
Dow Jones - Fallers
Walgreens Boots Alliance, Inc. (WBA) $42.57 -5.28%
Home Depot Inc. (HD) $289.34 -3.86%
Walmart Inc. (WMT) $126.24 -3.49%
McDonald's Corp. (MCD) $234.72 -2.86%
Nike Inc. (NKE) $112.71 -2.76%
Coca-Cola Co. (KO) $64.24 -2.35%
Procter & Gamble Co. (PG) $151.08 -2.33%
Unitedhealth Group Inc. (UNH) $483.11 -1.91%
Apple Inc. (AAPL) $146.42 -1.89%
Microsoft Corp. (MSFT) $262.14 -1.76%
S&P 500 - Risers
TJX Companies Inc. (TJX) $61.32 9.13%
Fluor Corp. (FLR) $26.72 6.03%
Ross Stores Inc. (ROST) $96.96 4.19%
Illumina Inc. (ILMN) $248.50 2.17%
Caterpillar Inc. (CAT) $216.89 1.78%
Albemarle Corp. (ALB) $242.21 1.25%
Analog Devices Inc. (ADI) $165.70 1.14%
Quanta Services Inc. (PWR) $114.94 1.13%
Arconic Inc. (ARNC) $28.83 1.05%
Perrigo Company plc (PRGO) $38.90 0.86%
S&P 500 - Fallers
Target Corp. (TGT) $160.43 -25.48%
Dollar Tree Inc (DLTR) $132.53 -15.24%
Dollar General Corp (DG) $200.03 -12.09%
Tractor Supply Company (TSCO) $188.75 -9.09%
Best Buy Co. Inc. (BBY) $77.09 -8.77%
Costco Wholesale Corp. (COST) $448.76 -8.51%
Kohls Corp. (KSS) $44.40 -8.39%
J.B. Hunt Transport Services Inc. (JBHT) $165.34 -7.62%
Macy's Inc. (M) $19.76 -7.23%
Nordstrom Inc. (JWN) $23.16 -6.71%
Nasdaq 100 - Risers
Ross Stores Inc. (ROST) $96.96 4.19%
Illumina Inc. (ILMN) $248.50 2.17%
Analog Devices Inc. (ADI) $165.70 1.14%
NetEase Inc. Ads (NTES) $95.47 0.92%
Trip.com Group Limited (TCOM) $21.67 0.09%
Regeneron Pharmaceuticals Inc. (REGN) $668.06 0.07%
Baidu Inc. (BIDU) $123.47 0.02%
Celgene Corp. (CELG) $108.24 0.00%
Shire Plc Ads (SHPG) $179.20 0.00%
Mylan Inc. (MYL) $0.00 0.00%
Nasdaq 100 - Fallers
Dollar Tree Inc (DLTR) $132.53 -15.24%
Costco Wholesale Corp. (COST) $448.76 -8.51%
J.B. Hunt Transport Services Inc. (JBHT) $165.34 -7.62%
Ulta Salon, Cosmetics & Fragrance Inc. (ULTA) $369.58 -5.96%
Walgreens Boots Alliance, Inc. (WBA) $42.57 -5.28%
Amazon.Com Inc. (AMZN) $2,220.66 -3.76%
Kraft Heinz Co. (KHC) $41.75 -3.27%
Workday, Inc. (WDAY) $167.90 -3.14%
Netflix Inc. (NFLX) $185.01 -2.91%
QUALCOMM Inc. (QCOM) $135.86 -2.74%