US open: Dow briefly crosses 29,000 point barrier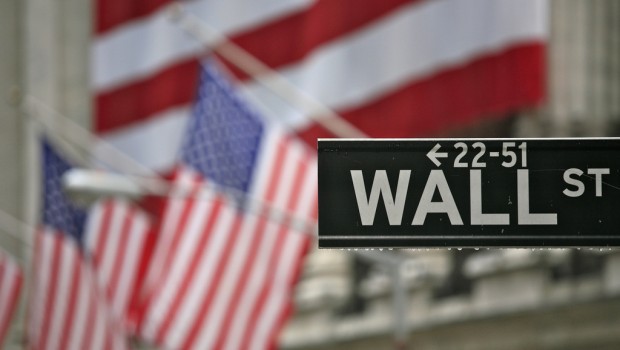 Wall Street trading began on a positive note on Friday, with the Dow Jones briefly breaking the psychologically-important 29,000 point level despite the release of a disappointing jobs report.
As of 1530 GMT, the Dow Jones Industrial Average was up 0.06% at 28,973.84, while the S&P 500 was 0.19% firmer at 3,280.83 and the Nasdaq Composite came out the gate 0.25% stronger at 9,226.02.
The Dow opened 16.94 points higher on Friday after hitting a record high of 28,956.90 in the previous session as Washington appeared to take steps to avoid further conflict in the Middle East and investors turned their attention back to the US-China trade front.
While tensions with Tehran seemed to be cooling, Canadian Prime Minister Justin Trudeau said on Thursday that the Boeing plane that crashed in Iran earlier in the week, killing 176 people, was likely brought down by an Iranian missile.
The House also passed a resolution to limit President Donald Trump's war powers against Tehran on Thursday, with many concerned about the prospect of another escalation of tensions.
Elsewhere, Trump said he might wait until after the 2020 presidential election to finalise the second part of the US' trade deal with China. However, representatives of both nations will meet at the White House next week to sign the first phase of the agreement.
SpreadEx analyst Connor Campbell said: "At the end of what has been a very eventful week, Friday turned into a rather uneventful session, with the market keeping its gains at the lower end of the spectrum."
On the data front, America's economy generated fewer jobs than expected as hiring in both manufacturing and services cooled, alongside only modest wage growth.
According to the Department of Labor, non-farm payrolls increased by 145,000 in December, which was a tad less than the 160,000 which economists had anticipated. Wages also disappointed, growing just 2.9% year-on-year.
Pantheon Macroeconomics' Ian Shepherdson said: "On the face of it, this looks like an inconsequential, uninteresting payroll report. But nothing could be further from the truth; we can't stress enough that three straight months of substantial overshoots against the surveys means that the surveys are wrong; labour demand remains strong enough to continue pushing down the unemployment rate."
Elsewhere, November sales by merchant wholesalers, except manufacturers' sales branches and offices, came to $500.7bn - up 1.5% from the revised October level and up 0.8% from the November 2018 level, according to the Census Bureau.
On the other hand, total inventories of merchant wholesalers after adjustments for seasonal variations were $674.9bn at the end of November, down 0.1%.
No major corporate earnings were scheduled for release on Friday.