US open: Dow and S&P 500 head south at the bell, Nasdaq turns green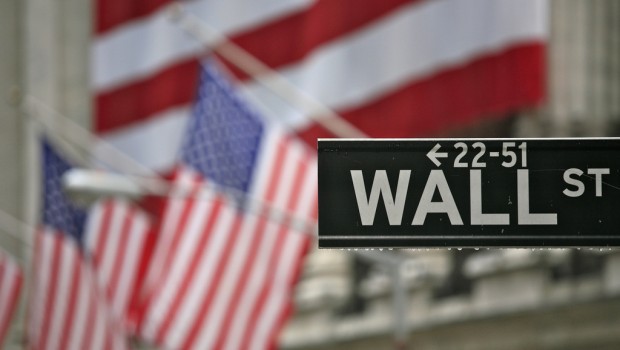 The Dow Jones headed south at the bell on Wednesday, following on from the index's strongest performance in a month a day earlier, as trade concerns continue to mount.
As of 1525 BST, the Dow Jones Industrial Average was down 0.30% at 25,454.87 and the S&P 500 was 0.12% weaker at 2,831.09. The Nasdaq, however, was trading 0.19% firmer at 7,749.00.
SpreadEx analyst Connor Campbell said: "Like the Eurozone, the Dow Jones doesn't appear to be feeling too chipper this Wednesday, spent after yesterday's overeager comeback."
The Dow opened more than 75 points lower on Wednesday, after closing more than 200 points higher on Tuesday, recording its best day in a month as part of an attempt to recover from Wall Street's main indices tumbling during the previous session on the back of an announcement from China that it would raise tariffs on $60bn-worth of US imports on 1 June.
Despite Donald Trump, who took to Twitter earlier in the week to warn China that it would "hurt very badly" if it failed to make a trade deal, softening his tone on America's trade war with China on Tuesday, referring to it as a "little squabble" and insisting talks had not collapsed, international trade looked set to remain a key focus for market participants, with the President expected to decide on Friday whether or not to impose car tariffs on Europe.
Elsewhere, in commodities, oil pared some of its recent gains on reports that growth in US crude stocks was easing market concerns after a drone attack in Saudi Arabia highlighted the defencelessness of the nation's energy infrastructure.
As of 1515 BST, West Texas Intermediate was down 0.65% at $61.38 a barrel, while Brent Crude was changing hands at $71.13 per barrel - a 0.15% dip.
On the data front, US retail sales dipped unexpectedly last month, amid weak outturns for those of motor vehicles and parts, electronics and building materials, leaving some economists scratching their heads given the recent strength in the closely-watched weekly retail sales surveys from Redbook.
According to the Department of Commerce, in seasonally-adjusted terms, retail sales volumes slipped by 0.2% month-on-month to reach roughly $513bn, although excluding sales of automobiles they edged higher by 0.1%, helped by a jump in gasoline station sales.
Economists had forecast a rise in total sales of 0.2% month-on-month and an increase of 0.7% excluding automobiles.
In other news, industrial output growth in the States missed forecasts by a wide margin last month as manufacturing added to a growing list of monthly declines.
According to the Department of Commerce, total US industrial production shrank at a month-on-month pace of 0.5% (consensus: 0.0%), led by drops of 0.5% in manufacturing and a 3.5% reduction in that from utilities.
Significantly, April's weak reading came alongside downward revisions on readings for November, January and February, resulting in a rate of industrial capacity use of just 77.9%, versus a consensus forecast of 78.7%.
Elsewhere, manufacturing activity in the New York Fed's jurisdiction unexpectedly improved in May, to a six-month high, according to data released on Wednesday.
The New York Fed's Empire State index rose to 17.8 from 10.1 in May, beating expectations for a reading of 8.5.
According to the survey, 36% of respondents reported that conditions had improved over the month, while 18% said conditions had worsened.
Finally, business inventories in the US during March were flat, according to the Commerce Department.
Sales jumped 1.6% during the month, while the ratio of inventories to sales fell to 1.37 from 1.39.
In corporate news, retailer Macy's was down 0.32% despite crushing earnings estimates thanks to solid online sales, while Alibaba shares rose 1.21% after the e-commerce giant's fourth-quarter earnings and revenues came in above expectations.
Networking outfit Cisco Systems and transport and logistics firm ZTO Express will report their latest results later in the day.