US open: Boeing leads gains on hopes for economic relief package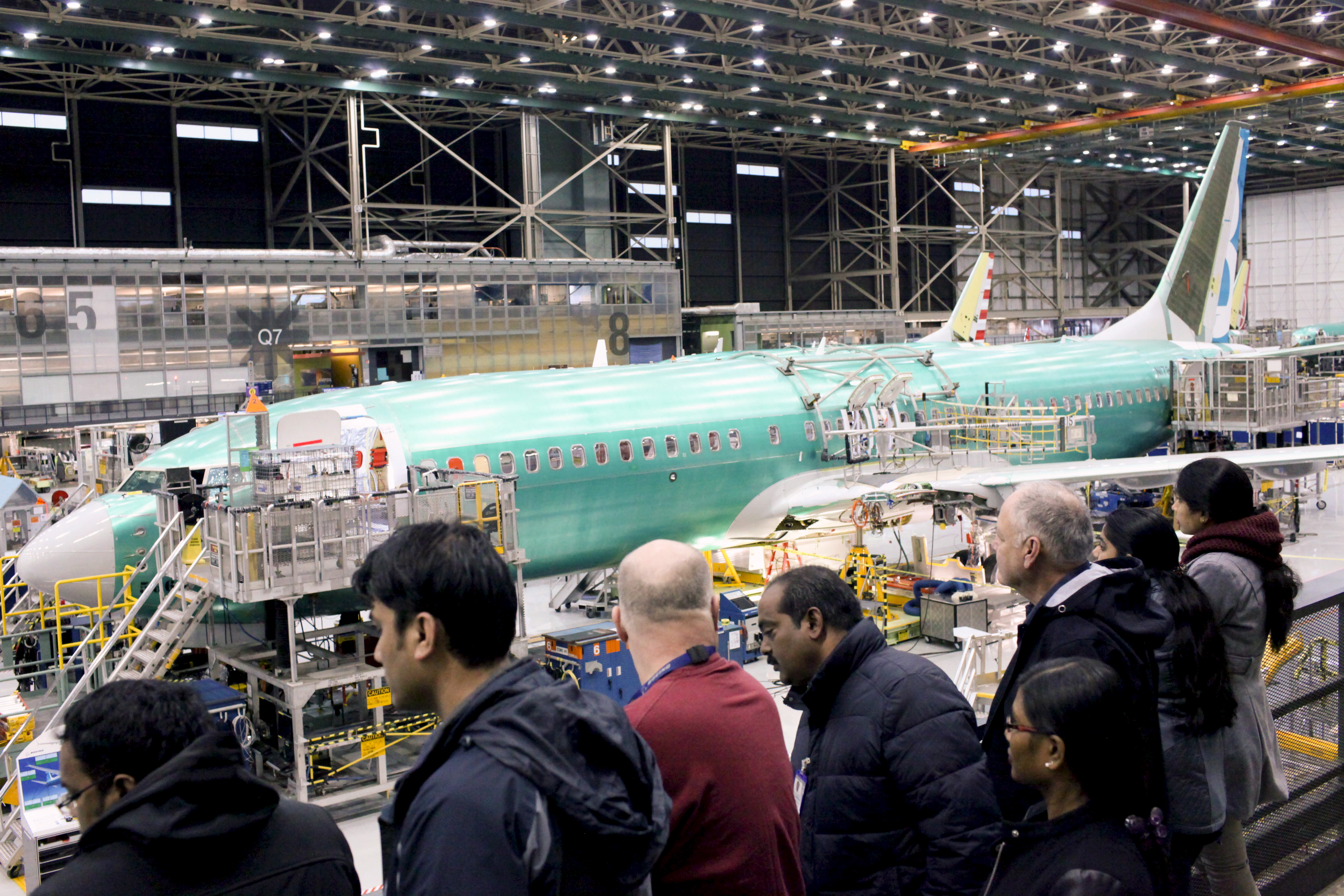 Stocks in the US were pushing higher still early on Wednesday, led by gains for Boeing thanks to news that lawmakers on Capitol Hill had agreed on a roughly $2trn economic relief bill that included measures aimed specifically at the aerospace and defence engineer.
According to Chris Beauchamp, chief market analyst at IG, with the US stimulus bill set to pass, investors could now be less pessimistic about the short-term economic outlook - but not optimistic.
But the same analyst added: "former Fed chairman Ben Bernanke is right in that the current crisis is more like a natural disaster than the 2008 financial crisis, which might mean a faster recovery, but the flow of bad economic data will be replaced in due course by disappointing earnings figures.
"Only some heroic assumptions on future guidance can rescue what promises to be a dark earnings season, with all the attendant downside for stocks that this implies."
As of 1540 GMT, the Dow Jones Industrials was ahead by 2.43% to 21,208.49, alongside a 0.57% rise on the S&P 500 to 2,460.42, while the Nasdaq Composite was dipping 0.37% to 7,390.35.
Boeing shares were jumping 32%, alongside hefty double-digit gains for the likes of Norwegian Cruise Lines and Royal Carribean.
Crude oil futures were also moving higher, having reversed earlier losses to add 0.3% to $24.08 a barrel on NYMEX.
The latest batch of macroeconomic data were mixed.
According to the Department of Commerce, total durable goods orders increased at a 1.2% month-on-month pace to reach $249.41bn (consensus: -0.8%).
Nonetheless, the underlying details of the report were a bit weaker.
Excluding transportation, orders fell by 0.8% against January, more than double economists' projections (consensus: -0.3%).
House prices increased at a 0.3% month-on-month pace in January and at a 5.2% clip year-on-year, with the latter the same as during the previous month, the Federal Housing Finance Agency said.
Economists had anticipated an annual increase of 4.9%.