Broker tips: Ten Entertainment, Esken, Associated British Foods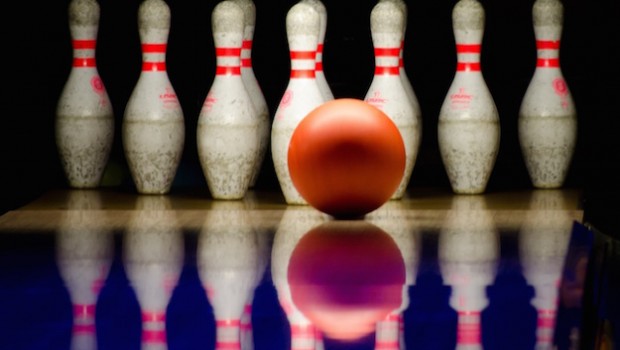 Berenberg has significantly raised its price target for Ten Entertainment Group, on expectations that the leisure operator was on course for a strong summer post lockdown.
Upgrading their price target to 325.0p from 220.0p, and reiterating their 'buy' rating, analysts at Berenberg said that despite the "obvious challenges" over the past year, Ten had made progress in accelerating its digital integration strategy and growing its non-bowling offering to drive footfall and improve sales densities.
The German bank argued that trading was likely to be stronger than during the previous summer, when its centres were only able to operate at 50% capacity and underlying sales were down by around 20-25% in August and September.
"This year, with the use of lane dividers, centres will be able to reopen at 100% capacity," Berenberg noted. "We believe centres are likely to benefit from pent-up demand and a boost in staycations as a result of restrictions on international travel.
"The newly introduced app will facilitate booing of additional activities, and the ordering of food and drinks, while a new CRM system should allow Ten Entertainment to target customers and cross-sell its growing range of activities more effectively."
Berenberg also pointed to growth opportunities going forward, with Ten management indicating that, alongside its typical acquisitions, it was interested in pursuing further organic opportunities for smaller format central sites, especially given the increasing number of "attractive leases coming to market from fading retailers such as Debenhams".
Analysts at Canaccord Genuity took a fresh look at aviation and energy company Esken on Tuesday following the group's eagerly anticipated announcement regarding the future of Stobart Air and the Carlisle Lake District Airport.
Canaccord said the move removed "a significant amount" of financial risk and uncertainty, which had weighed on the company for the past 12 months or so, reducing the firm's monthly cash burn to roughly £2.0-2.5m and allowing management to focus on its core operations of Stobart Energy and London Southend Airport, as well as the aviation services business.
"Following today's news, Esken can focus on its near-term priorities of restoring the profitability of Stobart Energy and rebuilding passenger volumes at LSA once flight restrictions are substantially eased," said Canaccord.
"Post Covid-19, we expect LSA's passenger volumes to grow strongly and, combined with its expanding cargo handing business, we believe the airport is well placed to deliver profitable growth and drive shareholder value."
However, the Canadian bank added that due to the impact of the Covid-19 pandemic, and the resulting lack of visibility, its forecasts, target price and recommendation all remained 'under review'.
Analysts at Shore Capital reiterated their 'buy' stance for shares of Associated British Foods on Tuesday, highlighting the strong showing for Primark stores since the UK economy began to reopen.
In particular, they noted that over half of Primark stores had broken their own sales records during the week starting on 12 April.
They argued that it was a clear demonstration of "the ongoing potency of the Primark offer despite broader challenges on the high st."
The analysts said they were also encouraged by Primark USA's entering profitability over the period and argued that net cash of £705.0m at period end was a "very strong financial position to enter reopening".
Likewise, the proposed interim dividend payout of 6.2p per share showed management's confidence in the future.
ShoreCap, which also called attention to the "great strength" of the company's balance sheet, addied that the shares should be trading on a double-digit FY2022 enterprise value-to-earnings before interest, taxes, depreciation and amortisation, instead of the present 8.0-9.0 times.
"Our confidence in the medium-term prospects for ABF remain undiminished, and whilst only one week's performance, the commentary around Primark's reopening should give ABF shareholders a warm glow, in our view."