US pre-open: Stocks to rally as Didi surges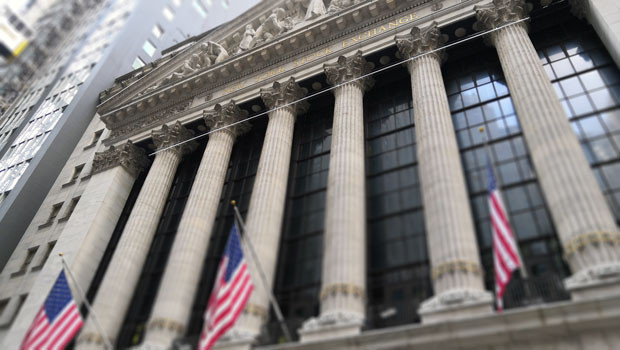 Stocks on Wall Street were set for a positive open on Monday, with ride-hailing app Didi surging in pre-market trade following a report that Chinese regulators are set to conclude a probe into the company and restore its apps to mobile stores.
At 1115 BST, Dow Jones Industrial Average futures were up 0.8%, while S&P 500 and Nasdaq futures were 1% and 1.3% firmer, respectively.
A positive session in Asia was expected to boost sentiment in the US, after China eased Covid restrictions further.
In commodity markets, meanwhile, oil prices jumped after Saudi Arabia decided to lift prices for its crude sales next month despite OPEC and allies agreeing last week to increase production more than planned. Brent crude pushed above $120 a barrel to its highest level in three months.
Neil Wilson, chief market analyst at Markets.com, said: "OPEC+ had announced last week it would raise production by 648k barrels in July and August, about 50% more than originally pencilled in. It suggests the market remains exceptionally tight and participants are unimpressed by the extent of the increase by OPEC."
Looking ahead to the rest of the week, all eyes will be on US inflation data for May due on Friday.
On the corporate front, Didi shares rose a whopping 50% in pre-market trade following a Wall Street Journal report that China plans to conclude its cybersecurity probe and lift its ban on new users.
Victoria Scholar, head of investment at Interactive Investor, said: "The authorities are also looking at allowing Didi's app back on domestic app stores this week. Last July, its app was removed after Chinese authorities opened a data-security probe for 'national security reasons'.
"China's regulatory crackdown really took its toll on Didi which posted a $4.7bn loss at the end of last year. A majority of shareholders voted in May for Didi to delist from the New York Stock Exchange. Whether this report means these plans are overturned is yet to be seen. However it is clear that the prospect of Beijing loosening its grip on the tech company would be extremely welcomed by investors."