US pre-open: Stocks to edge up as investors mull trade relations, shutdown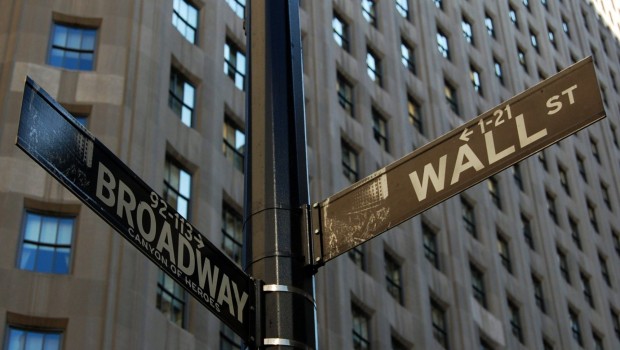 US stocks looked set to edge higher at the open on Monday as investors continued to eye trade relations between the US and China and consider the prospect of another government shutdown.
At 1215 GMT, Dow Jones Industrial Average and S&P 500 futures were up 0.2%, while Nasdaq futures were 0.3% firmer.
Sino-US relations remained in focus as discussions between the two nations are due to continue this week, with US Treasury Secretary Steve Mnuchin and US Trade Representative Robert Lighthizer off to Beijing for the next stage of talks.
Oanda analyst Craig Erlam said: "This week the US team will travel to Beijing for what is increasingly looking like deal-saving negotiations. An acknowledgement from Trump that no meeting is planned with Xi later this month has been widely taken as a signal that a deal is unlikely to be achieved, with best hopes now being that enough progress is made to warrant an extension to the deadline and avoid further tariffs. An agreement was always going to be very difficult within the 90-day period so if an extension is agreed on the back of promising progress then it's still encouraging."
Erlam pointed out that it's the negotiations at home where Trump appears to be making the least progress, as Democrats refuse to back down on funding for the border wall.
As the end of the three-week spending introduced on 25 January approaches, Erlam said: "With the blame for the previous shutdown having been levied at the President, the Democrats will likely feel comfortable seeing this through. Trump has been very good at the PR side of politics previously but this may be a challenge too far."
In corporate news, Morgan Stanley was likely to be in focus after agreeing to buy Canada's Solium Capital - a provider of software-as-a-service for equity administration, financial reporting and compliance - for around $900m in cash.
Irish-American industrial manufacturing group Ingersoll-Rand was also likely to be in the spotlight as it agreed to buy Precision Flow Systems for $1.45bn.
Elsewhere, shares in Burger King parent Restaurant Brands could be active after the release of its fourth-quarter earnings.