US pre-open: Stocks to drop as attention shifts to payrolls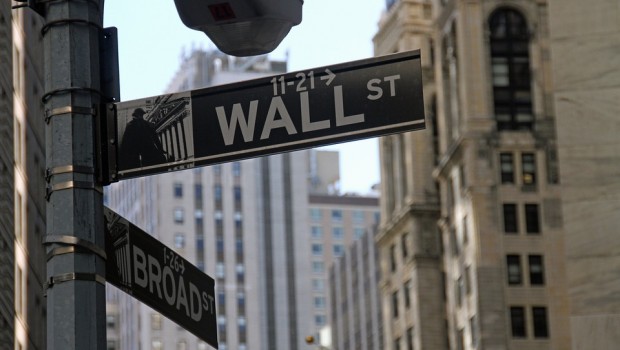 US stocks looked set to fall at the open on Friday, bucking the global trend after a late recovery in the previous session as investors eye the release of the latest non-farm payrolls report.
At 1220 GMT, Dow Jones Industrial Average, S&P 500 and Nasdaq futures were down 0.5%, 0.6% and 0.7%, respectively.
On Thursday, equity markets in the US staged a late rebound, with the Dow and S&P closing off lows and the Nasdaq ending in the green. Reports that the Federal Reserve could tighten monetary policy more slowly than expected helped to offset the renewed trade war jitters sparked by the arrest of Huawei's chief financial officer.
However, stocks looked set to drop again on the final trading day of the week as the focus shifted to the latest payrolls report, unemployment rate and average earnings, due at 1330 GMT.
Oanda analyst Craig Erlam said: "Already market expectations of a rate hike this month have moderated a little - now standing at 78% according to Reuters - and I think people are more and more coming around to the idea that the Fed will be much less hawkish in its assessment than it has been.
"Today's US jobs report could have a big part to play in this. Usually we look at these releases and want to see the best possible numbers - for obvious reasons - but given the fragility in the markets, I wonder whether the goldilocks report for the current environment involves decent - but not great - jobs growth and only moderate wage gains. This would give the Fed and investors encouragement that the economy is ticking along nicely and allow it to take the foot off the gas a little, potentially taking some pressure of the middle part of the yield curve and easing investor concerns."
Payrolls are expected to have risen by 215,000 last month, while wages are forecast to come in above 3% after hitting a decade-high of 3.1% last time.
In corporate news, discount retailer Big Lots slumped nearly 15% in pre-market trade after it posted a wider-than-expected loss for the third quarter and downgraded its outlook.
Vail Resorts was also likely to be in focus after reporting a wider-than-forecast first-quarter net loss.