US pre-open: Stocks set for more losses after Wednesday's selloff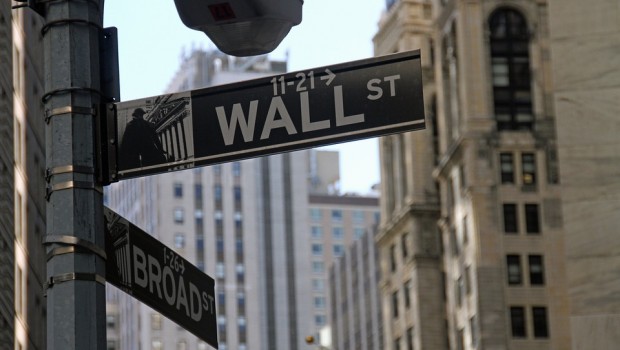 US futures pointed to more losses on Wall Street on Thursday following a massive selloff in the previous session.
At 1240 BST, Dow Jones Industrial Average, Nasdaq and S&P 500 futures were all down 0.8%.
Stocks on Wall Street saw their worst losses in eight months on Wednesday, with the Dow suffering its biggest daily decline of the year and the Nasdaq its worst day of trade since June as worries about rising bond yields, Sino-US trade tensions, relations between Italy and Europe and concerns about valuations heading into earnings season sparked heavy selling.
Tech stocks were among the worst offenders, with the likes Amazon, Intel and Microsoft bearing the brunt of the selling. Neil Wilson, chief market analyst at Markets.com, said: "The higher yield story is putting investors off growth versus value - which equates to tech down, utilities higher."
He also pointed out that Netflix is now in a bear market, down more than 20% from its June peak after slumping more than 8% on Wednesday alone.
Hussein Sayed, chief market strategist at FXTM, said: "So many voices may begin suggesting that the longest bull market in history has come to an end. However, we experienced a worse selloff last February when the S&P 500 fell more than 10% in "correction territory" during seven trading days. Back then the blame fell on strong economic data after wage growth grew 2.9%, suggesting that inflationary pressures were building, and the Fed would need to tighten monetary policy faster. "
"This time around it doesn't seem a lot different. The only difference is that the reaction to higher interest rates was a little delayed. Bond yields have spiked 40 basis points on the 10-year Treasuries since the beginning of September. This has called into question the valuation of many growth stocks, particularly tech. It shouldn't be very surprising to see this kind of reaction when the required return of equity, a key component in equity valuations, soars in a short time frame."
US President Trump was quick to throw in his two cents on Wednesday's selloff. Speaking to reporters before a political rally in Pennsylvania, he said: "Actually it's a correction that we've been waiting for a long time, but I really disagree with what the Fed is doing. I think the Fed has gone crazy."
In corporate news, Walgreens was likely to be in focus following the release of mixed fourth-quarter earnings, while Delta Air Lines could be active after its third-quarter profit beat analysts' estimates.
Fashion retailer Buckle was weaker in pre-market trade after it posted a drop in September sales.
Electric car maker Tesla could also be in the spotlight after founder Elon Musk denied a report late on Wednesday that James Murdoch was favourite in the running to replace him as chairman of the company.
On the data front, investors will eye the release of initial jobless claims and inflation data for September at 1330 BST.
"If today's CPI numbers come in ahead of expectations then we can probably expect to hear a lot more from the President Trump about the Fed's rating hiking cycle," said CMC Markets analyst Michael Hewson. "A softer reading of 2.4%, down from 2.7% could take some of the heat out of recent selling on the US bond market which has seen a bit of a rebound in the wake of the selloff in stocks over the last 24 hours, with yields drifting lower from their recent peaks."