US pre-open: Stocks seen lower after hawkish Fed; Yelp tumbles on results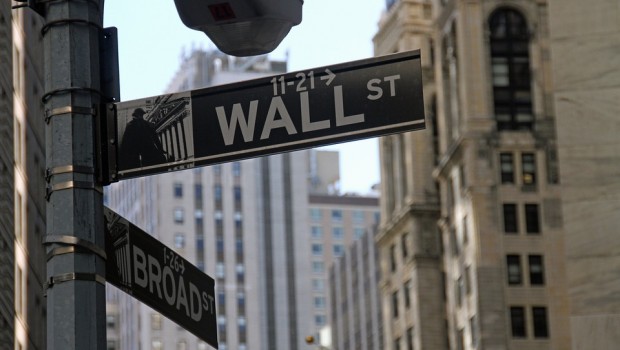 US stocks looked set for losses at the open on Friday as investors mulled over a hawkish post-meeting statement from the Federal Reserve, with energy shares likely to come under pressure as Brent crude slipped below $70 a barrel.
At 1225 GMT, Dow Jones Industrial Average and S&P 500 futures were down 0.5%, while Nasdaq futures were 0.8% lower.
The Fed stood pat on interest rates as expected on Thursday, while signalling a rate hike next month and more next year.
The Fed left the funds rate unchanged at 2% to 2.25% and said it expects "further gradual increases" in the target range for the funds rate, depending on economic expansion, labour conditions and inflation. Notably, there was no mention in the statement of recent financial market volatility.
"It would appear we're going to end an otherwise positive week on a negative note, with equity markets around the globe in the red following the Fed decision on Thursday," said Oanda analyst Craig Erlam.
"The Fed is not for turning, not yet at least. It was always a bit of a long shot that the central bank would choose a meeting that did not produce new economic projections or be followed by a press conference to change course, even a little, unless things had got especially bad. The recovery in the markets last week will have provided enough comfort to convince them it was not necessary and a decision can be made in December.
"That's not stopped traders from being disappointed though, with some hoping the central bank would soften their hawkish views and bring some calm to the markets. I don't think this is going to trigger another sell-off like the one that followed Jerome Powell's comments last month but then again, I don't think anyone thought they would either. "
Energy-related shares were likely to drop as oil prices extended their decline, with Brent crude down 1.4% to $69.66 a barrel. "This downward grind should continue until we hit the $59-60 support level," said Konstantinos Anthis, head of research at ADSS.
In individual company news, Walt Disney shares rose in pre-market trade after the company posted better-than-expected fourth-quarter earnings late on Thursday.
Dropbox was also poised for a positive open after the cloud storage group's third-quarter earnings late on Thursday beat analysts' expectations.
It was a much less rosy picture for Yelp, however, down a whopping 30% after the online review site's third-quarter local advertising revenue came in weaker than expected and it cut its revenue forecast.
Elsewhere, General Electric was down nearly 3% in pre-market trade following a downgrade from JPMorgan Chase.
On the data front, the producer price index for October is due out at 1330 GMT, while the Michigan consumer sentiment index is at 1500 GMT.