US pre-open: Stocks seen higher ahead of payrolls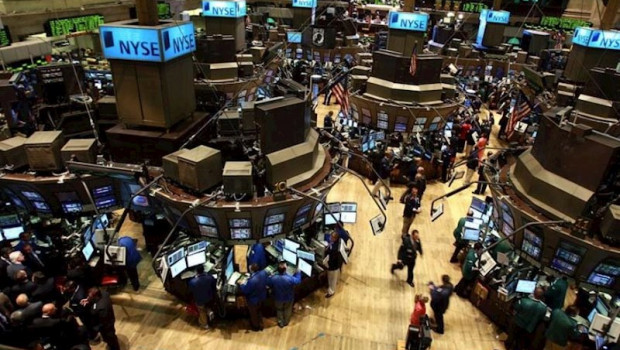 US stocks looked set for a positive open on Friday as investors looked ahead to the release of the latest non-farm payrolls report.
At 1300 BST, Dow Jones Industrial Average futures were up 1.3%, while S&P 500 and Nasdaq futures were 0.8% and 0.3% higher, respectively.
Spreadex analyst Connor Campbell said futures are suggesting the Dow will strike its own three-month peak of 26,600 courtesy of a 330 point increase.
"Standing in the Dow's way is a non-farm jobs report potentially set to reveal that another 7.75 million jobs were lost last month. This as the unemployment rate shoots up to a staggering 19.4%," he said. "Wage growth, meanwhile is expected to pull back from 4.7% to 1% month-on-month, suggesting that more high-wage jobs vanished in May than in the low-wage wipe-out that hit in April."
The payrolls report is due out at 1330 BST, along with the unemployment rate and average earnings.
On the corporate front, Slack Technologies was on course for a much weaker start after the release of its first-quarter earnings late on Thursday.
Elsewhere, Broadcom was also likely to be in focus after the release of in-line second-quarter numbers.
In terms of sectors, airlines looked poised for healthy gains again amid the prospect that travel will begin to pick up, with American Airlines on course to open up around 20% higher following a 40% surge on Thursday.