US pre-open: Stocks mixed ahead of earnings deluge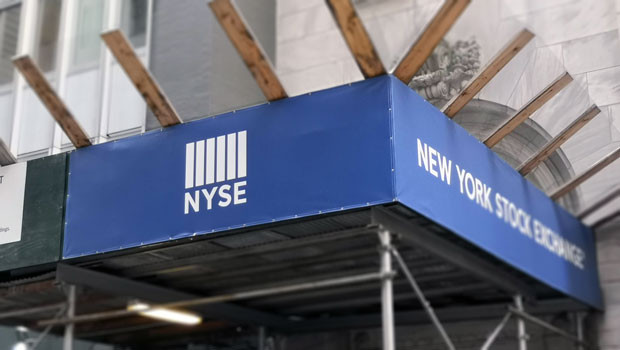 Wall Street futures were pointing to a mixed open ahead of the bell on Thursday as traders braced for a slew of corporate earnings.
As of 1220 GMT, Dow Jones futures were down 0.38%, while S&P 500 and Nasdaq-100 futures had the indices opening 0.39% and 1.23% firmer, respectively.
The Dow closed just 6.92 points higher on Wednesday as market participants digested the outcome of the FOMC's two-day policy meeting.
Corporate earnings will be firmly in focus on Thursday, with Eli Lilly, Stanley Black & Decker, Bristol-Myers Squibb, Hershey, ConocoPhillips, Estée Lauder, Merck & Co, Harley-Davidson, and Honeywell all set to report earnings before the open, while Alphabet, Amazon, Apple, Starbucks, Gilead Sciences, GoPro, and Qualcomm will publish their latest quarterly figures after close.
Investors also continued to digest news that the US central bank raised the range for its benchmark interest rate by 25 basis points to 4.5-4.75% and said it foresaw further hikes.
In his press briefing following the Federal Open Market Committee's meeting, chairman Jerome Powell explained that with inflation running at multi-decade highs the job was "not yet fully done". At one point during the question and answer session, he also said that it was "very difficult" to manage the risk of doing too little, to then only see inflation spring back a few quarters down the road.
Markets.com's Neil Wilson said: "Truth be told there were mixed signals from the Fed statement. It kept the 'ongoing increases' language, added inflation 'has eased somewhat', and changed 'pace' of future increases with 'extent', as it transitions from rate of hikes to duration. That's the old Waller comment again – pay attention to the endpoint. Powell also mentioned 'a couple more rate hikes', which gave a bit more detail around the endpoint – question is whether this is in fact the endpoint and how long it stays there.
"Powell said that since December they'd covered a lot of ground and financial conditions have tightened 'very significantly over the last year' ...but still said a lot of work to do. I find the lack of pushback on financial conditions odd. The easing in recent months has been clear and in Dec the Fed seemed keener to push back. Perhaps it's not that bothered as long as it keeps seeing core inflation come down, but it was odd that journalists in the press conference did not take him to task on those comments."
On the macro front, Challenger Gray & Christmas' January job cuts data will be published at 1230 GMT, while weekly jobless claims figures from the Labor Department will be out at 1330 GMT, and December factory orders numbers will follow at 1500 GMT.
Reporting by Iain Gilbert at Sharecast.com