US pre-open: Stocks little changed ahead of earnings heavy week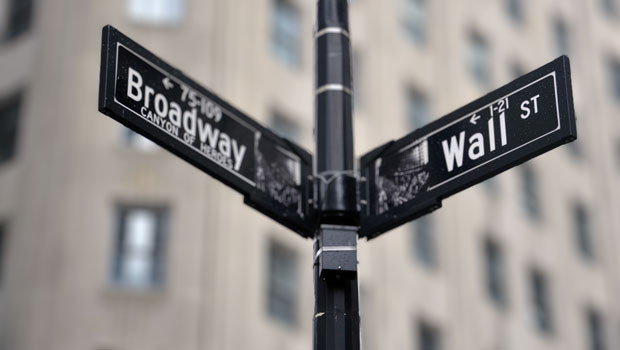 Wall Street futures were trading slightly lower ahead of the bell on Monday as market participants looked ahead to a busy week of earnings.
As of 1200 GMT, Dow Jones futures were down 0.09%, while S&P 500 and Nasdaq-100 futures had the indices opening 0.18% and 0.16% weaker, respectively.
The Dow closed 330.93 points higher on Friday as major indices rallied at the end of the week.
Investors will likely still zero in on the Federal Reserve throughout the course of the week, with many weighing the possibility that the central bank may be close to slowing the pace of its inflation-fighting rate hikes after Governor Christopher Waller said he was in favour of a 0.25% rate increase at Fed's next meeting.
Outside of monetary policy, traders will have a veritable array of macro data and corporate earnings to wade through this week, with the Federal Reserve's preferred inflation thermometer, the personal consumption expenditure price index, due out on Friday, and earnings from Microsoft, IBM, Tesla, Visa and Mastercard all set to be published before the week is out.
AvaTrade's Naeem Aslam said: "US and European futures are trading mixed as traders are more focused on two things. Firstly, the economic data that influences their trading decision. Investors have become somewhat wary about the ongoing weakness in the economic data, and it is clear that they are no longer treating the bad news like good news. Secondly, a large number of mega tech companies will be announcing their earnings. Weak guidance and lower margins are likely to chisel away their profitability factor.
"So going into this week which is full of firecrackers in terms of economic data and earnings, the focus will be if we are going to see the US equity markets continue to march higher. Traders do know that US equity markets have scored decent gains and this was the pattern that we experienced last year as well. So profit-taking is on their mind as the threat of recession taking place in the US is real. Virtually every day, we are hearing from US corporates that companies are actually reducing their headcounts to survive better in challenging times."
On the macro front, the Conference Board's leading index for December will be published at 1500 GMT.
No major corporate earnings were slated for release on Monday.
Reporting by Iain Gilbert at Sharecast.com