US pre-open: S&P 500 on track for best week in months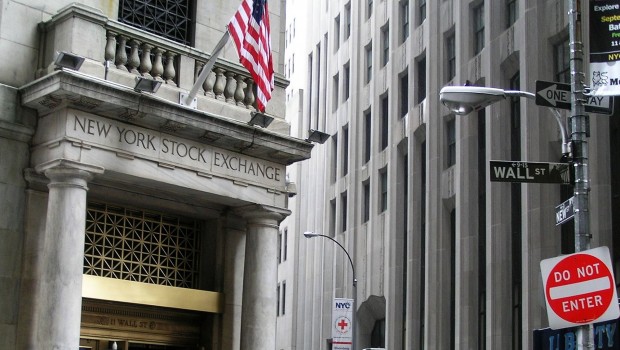 Wall Street futures were in the green ahead of the bell on Friday, with the S&P 500 on track for its best week since April.
As of 1230 BST, Dow Jones futures were up 0.29%, while S&P 500 and Nasdaq-100 futures were 0.10% and 0.12% firmer, respectively.
The Dow closed 322.58 points higher on Thursday, while the S&P 500 and Nasdaq Composite both finished up the session at fresh record highs.
In focus early on Friday, president Joe Biden and the White House struck an infrastructure deal with a bipartisan group of senators yesterday, with the lawmakers crafting a roughly $1.0trn package capable of being pushed through Congress with support from both sides of the aisle. The agreement will include $579.0bn in new spending on transportation like roads, bridges and rail, electric vehicle infrastructure, and electric transit.
AJ Bell's Russ Mould said: "Large government spending plans once again came to the rescue of the markets, with US stocks last night racing ahead, followed by gains across Asia on Friday. US banks also passed their stress tests, adding another catalyst for markets.
"Joe Biden may have said 'we have a deal' on his $1.2trn US infrastructure plan, yet the amount is lower than originally hoped for. Nonetheless, investors remain optimistic that the plan will be passed and help to fuel US economic recovery. Clean transportation, roads, bridges and major construction projects should all be key beneficiaries of Biden's plan and investors will no doubt be revisiting opportunities in these areas."
On the macro front, May's personal consumption expenditures price index will be published at 1330 BST, while June's University of Michigan consumer sentiment index will follow at 1500 BST.
In the corporate space, Nike shares shot up 12% in pre-market trading on the back of quarterly earnings of $0.93 per share, far ahead of consensus estimates for a reading of $0.42, while Bank of America and Wells Fargo were also trading higher ahead of the bell after the Federal Reserve's annual stress test revealed the 23 major banking institutions in the 2021 assessment were "well above" the minimum capital required to weather a hypothetical economic downturn.
Caterpillar shares were in the green on the back of the infrastructure deal, while FedEx was in the red despite posting earnings that beat on both the top and bottom lines.