US pre-open: Futures trade lower as traders brace for more earnings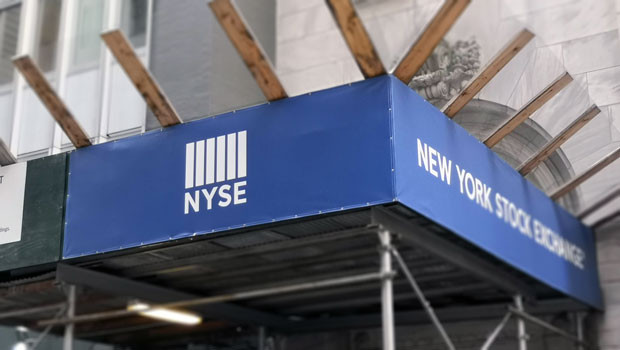 Wall Street futures were in the red ahead of the open on Monday as traders prepped for another week jam-packed with earnings and comments from Federal Reserve chairman Jerome Powell.
As of 1230 GMT, Dow Jones futures were down 0.58%, while S&P 500 and Nasdaq-100 futures had the indices opening 0.76% and 0.97% lower, respectively.
The Dow closed 127.93 points weaker on Friday as traders digested key labour data that revealed hiring in the US shot higher at the start of 2023.
Earnings from the likes of Disney, Chipotle, Dupont and PepsiCo and will all be on deck this week, the halfway point of an already somewhat disappointing Q4 earnings season, while investors will also be looking ahead to a speech by Powell on Tuesday after the central banker's comments on disinflation saw market participants push shares higher last week and ignore yet another rate hike from the Fed.
Also in focus, Beijing's foreign ministry confirmed that a balloon flying over Latin America was Chinese, after a similar device was shot down by the US over the weekend. The detection of the balloon over the US led Secretary of State Antony Blinken to cancel a planned visit to China on Sunday. China later expressed anger over the downing of the balloon, which it claimed was an unmanned weather surveillance aircraft that had veered off course.
AvaTrade's Naeem Aslam said: "US and European futures are trading lower today as traders are reacting to two important factors. Firstly, it is Friday's US Job report which has made traders to think that the Fed may continue with its interest rate and perhaps could adopt a hawkish stance as the labour market is more than robust.
"Secondly, geopolitical tensions have flared up between the two biggest economies of the world, and the concern is that this could have an adverse impact on the economic relationship between the US and China."
In terms of earnings, Energizer revealed quarterly earnings and sales had declined amid lower volumes, while Tyson Foods posted quarterly numbers that fell well and truly short of expectations.
Still to come, Activision Blizzard, Take-Two Interactive, and Pinterest will all report earnings after the close.
No major data points were scheduled for release on Monday.
Reporting by Iain Gilbert at Sharecast.com