US pre-open: Futures reverse steep drop after NY Fed announces purchases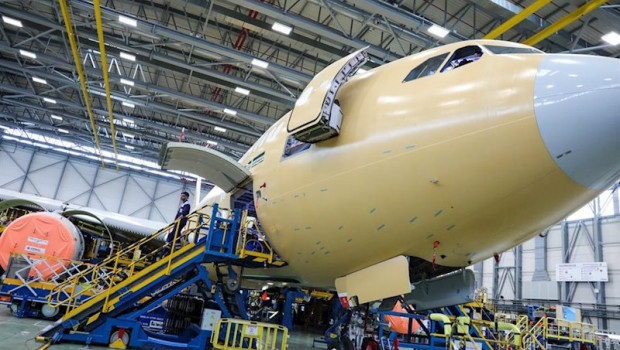 Shares on Wall Street were being called to start the session slightly higher after the US central bank announced its plans for asset purchases, offsetting disappointment among traders after a roughly $1.6trn government spending package failed to pass muster overnight in the Senate.
Roughly one hour before the opening bell, the Federal Reserve Bank of New York announced its intention to purchase $75bn in Treasuries and $50bn in mortgage backed securities each day, respectively, over the coming week.
The Fed also said it would buy unlimited amounts of Treasuries and mortgage securities, and purchase agency commercial mortgage-backed securities, alongside raft of other credit facilities for employers and consumers.
In the background, traders were also keeping a close eye on the latest lockdown measures across the globe in response to the pandemic.
"As long as we continue to see this kind of exponential growth around the world, the case for a stock market bounce is weak," said Oanda senior market analyst Craig Erlam.
"Even stability will be hard to come by. If investors hate uncertainty, they'll despite this. The v-shaped recovery is a hope of the past, everyone is now just hoping that the temporary unemployment spike doesn't become more permanent or we have a real problem on our hands."
As of 1233 GMT, futures on the Dow Jones Industrials were trading up by 665 points to 19,705.0, reversing an earlier 545 point drop, alongside a 83.5 point gain on those tracking the S&P 500 to 2,372.0, while the Nasdaq Composite was seen starting the day 299 points stronger at 7,268.25.
Front month West Texas Intermediate crude oil futures meanwhile were up 1.3% to $22.88 on NYMEX, while the US dollar spot index was down by 1.06% at 101.72.
At the weekend, in remarks to Bloomberg, St.Louis Fed chief, James Bullard, said the US economy might shrink to half its size in quarterly annualised terms during the second quarter, resulting in a spike in the rate of unemployment to 30%.
He reportedly also laid out the case for a "powerful" fiscal programme that would substitute for the $2.5trn of lost income over the three months to June and eventually ensure a strong recovery.
Dollar General was 3% lower in premarket trading despite announcing 50,000 new hires, mostly temporary, by the end of April, to meet heightened demand for household essentials.
In the retailing space, JP Morgan slashed its target prices on a raft of companies, including Urban Outfitters (from $25 to $18), Abercrombie & Fitch (from $16 to $10) and Kohl's from $42 to $22.