US pre-open: Futures point to positive start following rout in previous session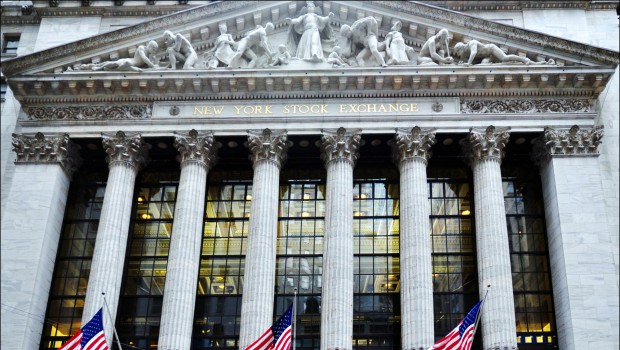 Wall Street futures were pointing to a positive start to trading on Tuesday after the major US stock market indices tumbled during the previous session after China announced its plans to raise tariffs on $60bn-worth of US imports on 1 June.
As of 1200 BST, Dow Jones futures were ahead 0.63%, while the S&P 500 and Nasdaq were tracking for gains of 0.74% and 1.02% at the opening bell, respectively.
Investors were continuing to digest the news around the escalating trade war between the United States and China.
All three major indexes crashed on Monday following the announcement that Beijing would slap items as varied as TV cameras to tequila or pesticides with a tariff increase ranging from 10% to 25%, with the Dow and S&P 500 suffering their worst days since early January, and the Nasdaq recording its biggest single-day loss of 2019.
Donald Trump took to Twitter on Monday to warn China that it will be "hurt very badly" if it fails to make a trade deal.
He also stated that companies would be forced to leave the Asian giant without an agreement, adding that China had a "great deal" that it "backed out" of.
Stocks then came off their lows in afternoon trading Monday after Trump said he had not yet decided if he would slap tariffs on the remainder of Chinese exports.
Oanda analyst Craig Erlam said: "A messy start to the week in markets is being given a temporary break on Tuesday, something that may just be a dead cat bounce at an otherwise nervy time.
"The announcement of increased tariffs between the US and China has clearly shaken investors and once again we're already talking about the next round. We've gone full circle from a deal to being a matter of time from being done to the prospect of full tariffs between the world's two largest economies.
"Next month's G20 has suddenly become the event of the year so far and the only thing that may be stopping markets plummeting more is the belief that an agreement will be reached there. I'm not so sure."
On the data front, the National Federation of Independent Business' small-business optimism index rose to a four-month high in April.
The index rose 1.7 points to 103.5, which was ahead of the consensus estimate for a reading of 102, as eight out of ten components increased, led by earnings trends, according to the NFIB.
Pantheon Macroeconomics' Ian Shepherdson said: "The jump in the headline index likely is the lagged response to the rebound in stock prices in the first few months of the year; the expectations components of the survey are very sensitive to market movements and all three - economy, own firm sales, and earnings - rose in April."
Still to come, data covering US import and export prices in April was scheduled for release at 1330 BST.
In corporate news, Walmart shares were up in pre-market trading after it announced its intentions to take on Amazon with its own next-day delivery programme.