US pre-open: Futures point to more losses as coronavirus remains firmly in focus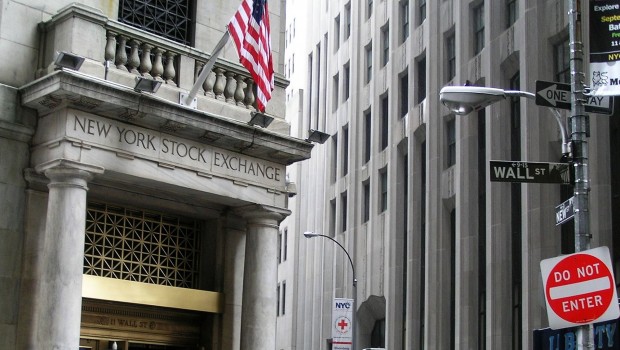 US futures were pointing to more heavy losses on Thursday as the Wuhan coronavirus continued to spread throughout South Korea and Italy and after Microsoft warned on guidance.
As of 1230 GMT, Dow Jones futures were down 1.01%, while S&P 500 and Nasdaq-100 futures had the indices opening 0.96% and 0.95% weaker, respectively.
The Dow closed 123.77 points lower on Wednesday as the benchmark index was back into the red and the S&P 500 fell further after its worst two-day run in four years.
The 10-year Treasury yield was also trading at a record low of 1.3% amid concerns over the Wuhan coronavirus outbreak spreading even further and after a Food and Drug Administration official said the coronavirus was on the cusp of being declared a pandemic.
As far as coronavirus headlines overnight went, the news wasn't great there either.
South Korea announced another 169 cases, bringing its total to 1,146, while Italy said infections now totalled 325 and were being seen outside of the original epicentre in the country's north. China reported 406 new confirmed cases and a further 52 deaths.
Donald Trump's televised address overnight on the coronavirus also seemingly failed to calm markets as his optimistic tone was paired with warnings from health experts.
Oanda's Edward Moya said: "Uncertainty over the magnitude of global quarantine efforts could easily take US stocks to bear market territory. Volatility is likely to remain in place as the central banks and governments all over the world prepare to release the floodgates of stimulus.
"Once the concerns over coronavirus spreading eases, investors are expecting a rebound in stocks and that is why we will see many of the major dips attract some buyers."
On the macro front, durable goods orders for January and jobless claims will be posted at 1330 GMT, while pending homes sales for last month will follow at 1500 GMT.
In the corporate space, shares in tech giant Microsoft were down 4% ahead of the opening bell after the company warned shareholders that its operations in China were returning to normal at a slower than expected pace.
Clear Channel, Crocs, Dell and JC Penney were all scheduled to report earnings on Thursday.