US pre-open: Futures point to losses following weak Chinese data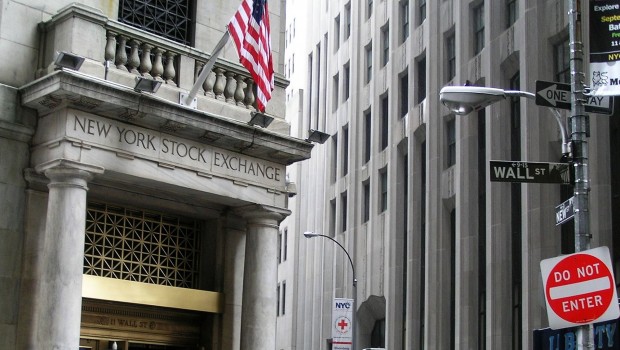 US stocks looked set to open lower on Tuesday following the release of weak Chinese data.
At 1125 BST, Dow futures were down 0.15%, while S&P 500 and Nasdaq futures were off 0.17% and 0.25%, respectively.
US stocks posted a mixed performance on Wednesday, with the Dow turning in a fourth consecutive day of gains on the back of some renewed optimism in trade talks between the US and China, after Treasury Secretary Steven Mnuchin said there was a "conceptual agreement" regarding intellectual property theft.
But sentiment was set to take a hit on Tuesday, with poor economic data out of China fuelling concerns of a slowdown.
China's producer price index dropped 0.8% year-on-year in August, marking the worst fall in three years.
Elsewhere, Chinese tech giant Huawei dropped a lawsuit against the US after it "landed a de facto victory" when several pieces of equipment confiscated by the government were returned to the firm.
"After a prolonged and unexplained seizure, Huawei has decided to drop the case after the US government returned the equipment, which Huawei views as a tacit admission that the seizure itself was unlawful and arbitrary," said Huawei.
On the data front, the National Federation of Independent Business' small business optimism index fell to a five-month low of 103.1 in August - down from a reading of 104.7 a month earlier and short of consensus estimates for a reading of 103.5.
Despite the drop in the headline reading, the index remained near record highs but with fears of a possible recession doing the rounds, the index was seen as a key indicator of the state of the US economy moving forward.
"In spite of the success we continue to see on Main Street, the manic predictions of recession are having a psychological effect and creating uncertainty for small business owners throughout the country," said the NFIB.
"Small business owners continue to invest, grow, and hire at historically high levels, and we see no indication of a coming recession."
JOLTS job openings will be released at 1500 BST.
In corporate news, Alphabet shares were a touch weaker in early trade after news broke that a total of 50 attorney generals were joining an antitrust probe into Google.
Apple shares were also in focus ahead of the tech giant's product launch event at 1500 BST.
Mobile payments outfit Boku, video game retailer GameStop and restaurant group Dave & Busters all post results throughout the course of the day.