US pre-open: Futures mixed as Credit Suisse continues to weigh on markets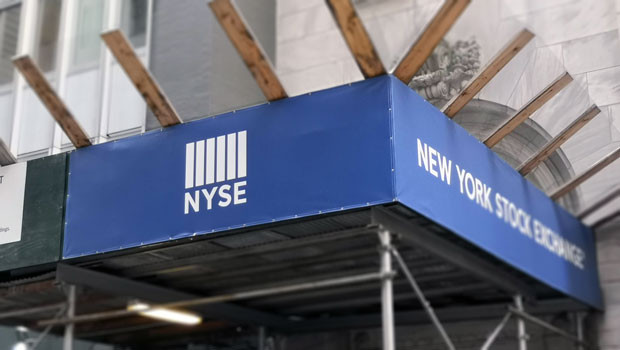 Wall Street futures were pointing to a mixed start to trading ahead of the bell on Thursday as market participants remained focussed on embattled banking giant Credit Suisse.
As of 1225 GMT, Dow Jones and S&P 500 futures had the indices opening 0.49% and 0.39% weaker, respectively, while Nasdaq-100 futures were up 0.08%.
The Dow closed 280.03 points lower on Wednesday as recessionary fears rattled markets amid concerns about the state of the financial sector.
The Swiss bank was in focus prior to the open again on Thursday after announcing that it will borrow almost $54.0bn from the Swiss National Bank to secure its short-term liquidity position after shares hit to a record low on the back of news that the Saudi National Bank, its largest investor, said it will no longer provide additional financial assistance. The news sent other European banking stocks lower and also hit US markets.
AJ Bell's Russ Mould said: "One minute the market is worried about a banking crisis, the next minute it is more relaxed. This hot/cold mentality creates an odd atmosphere and today we have another one of those days where investors are seemingly less worried. How long this situation lasts is another matter.
"News that the Swiss National Bank would step in and lend Credit Suisse up to 50.0bn Swiss francs was the catalyst for investors to breathe a sigh of relief, leading to gains of between 1% and 2% on the main European stock market indices. However, we are nowhere near safe territory for the markets. It would only take another piece of bad news from the banking sector anywhere in the world to put investors on edge again. There is also the question of how the latest banking crisis will affect lenders' appetite to loan money to start-ups and larger but unprofitable businesses. Might that have a knock-on negative impact to the economy?"
On the macro front, February building permits and housing starts data will be published at 1230 GMT, as will weekly jobless claims figures and March's Philadelphia Fed manufacturing index.
No major corporate earnings were slated for release on Thursday.
Reporting by Iain Gilbert at Sharecast.com