US pre-open: Futures in the red as bond yields rise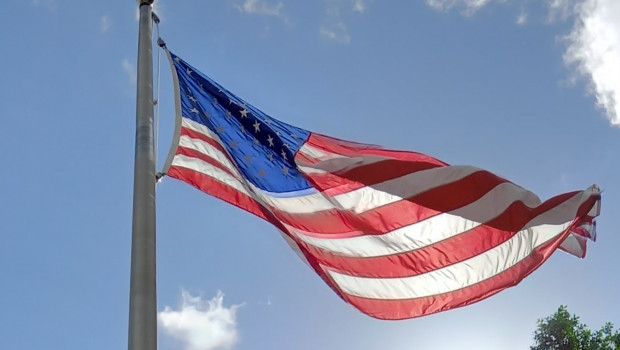 Wall Street futures were in the red ahead of the bell on Tuesday as rising bond yields apply pressure to the market ahead of key testimony from Federal Reserve chairman Jerome Powell later in the day.
As of 1230 BST, Dow Jones futures were down 0.38%, while S&P 500 and Nasdaq-100 futures had the indices opening 0.80% and 1.50% weaker, respectively.
The Dow closed 71.37 points higher on Monday as reopening plays traded higher amid reports of a continued decline in new cases of Covid-19 across the US.
Stocks futures traded lower as the yield on the benchmark 10-year Treasury note continued to advance early on Tuesday, sitting at around 1.5374%. The yield on the 30-year Treasury note also rose to 2.063%.
Elsewhere, market participants were thumbing over testimony from Federal Reserve chair Jerome Powell, who, in prepared remarks set to be delivered in front of the Senate Banking Committee at 1500 BST, will caution that inflation might persist longer than originally expected.
"Inflation is elevated and will likely remain so in coming months before moderating," Powell will say. "As the economy continues to reopen and spending rebounds, we are seeing upward pressure on prices, particularly due to supply bottlenecks in some sectors. These effects have been larger and longer-lasting than anticipated, but they will abate, and as they do, inflation is expected to drop back toward our longer-run 2.0% goal."
Traders will also be focussed on goings-on in Washington this week, with lawmakers needing to act on a funding plan before the end of the week in order to avoid a government shutdown and an expected White House vote on the $1.0trn bipartisan infrastructure bill on Thursday.
On the macro front, an advance reading of August's US goods trade balance will be published at 1330 BST, while July's house price index will follow at 1400 BST and the Conference Board's September consumer confidence report and the Richmond Fed's September manufacturing index were both slated for release at 1500 BST.
In the corporate space, Micron Technology will report earnings after the close.