US pre-open: Futures in the green as Powell heads to the House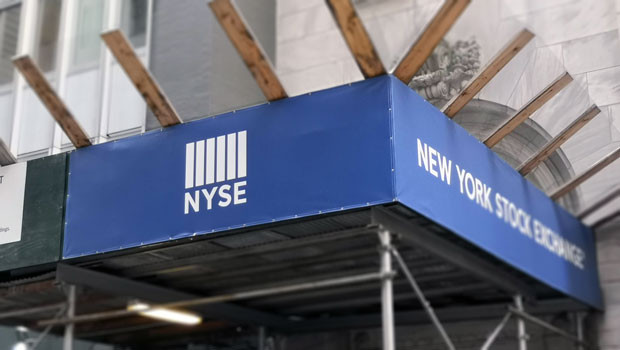 Wall Street futures were in the green ahead of the bell on Thursday as market participants continued to keep a keen eye on Federal Reserve chairman Jerome Powell's testimony in Washington.
As of 1230 BST, Dow Jones futures were up 0.47%, while S&P 500 and Nasdaq-100 futures had the indices opening 0.72% and 1.02% higher, respectively.
The Dow closed 47.12 points lower on Wednesday after Powell told the Senate the central bank remained "strongly committed" to lowering inflation but also warned that a recession was still a real "possibility".
Powell will now head to the House for a second-straight day of testimony, starting at 1500 BST, where he will deliver remarks as part of a congressionally-mandated semiannual report on monetary policy.
The yield on the benchmark 10-year Treasury note was also drawing an amount of investor attention prior to the open, dropping almost five basis points to 3.115% early on Thursday.
AvaTrade's Naeem Aslam said: "Traders are fretted over the economic outlook and are still digesting the message from the Fed Chairman, who said in testimony yesterday that the US economy could face a recession. Investors paid close attention to this testimony yesterday, and it wasn't really what he said yesterday, but the things that mattered the most were that he left out.
"When it comes to the stock market, one thing is pretty clear investors have become a lot more attentive to fundamentals and are no longer willing to place bets just because of momentum. Free money has left town, the era of meme stock is over, and now investors are forming a model around valuation, and paying attention to the geopolitical situation have started to command more importance."
On the macro front, weekly jobless claims data from the Labor Department will be published at 1330 BST, while a flash reading of S&P's June services, manufacturing, and composite PMIs will be released at 1445 BST, and results from the Fed's bank stress test will follow at 2130 BST.
In the corporate space, Darden Restaurants reported an 11.7% jump in same-store sales ahead of the opening bell.
Still to come, Smith & Wesson, BlackBerry, and FedEx will all report earnings after the close.
Reporting by Iain Gilbert at Sharecast.com