US pre-open: Futures firmly in the red as new Covid-19 strain found in South Africa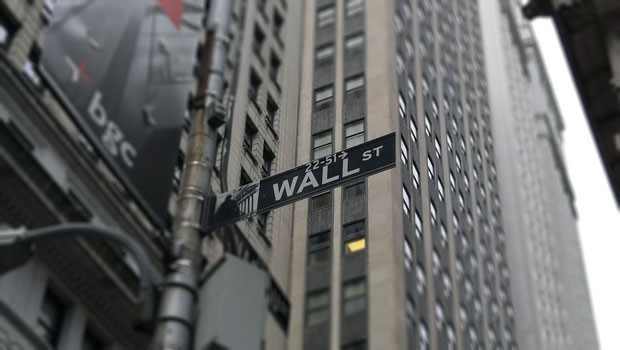 Wall Street futures were pointing to heavy losses ahead of the bell on Friday as traders return from Thursday's Thanksgiving Day holiday to worries about a new and virulent strain of Covid-19 found in South Africa.
As of 1210 GMT, Dow Jones futures were down 2.27%, while S&P 500 and Nasdaq-100 futures had the indices opening 1.74% and 1.01% lower, respectively.
The Dow Jones closed just 9.42 points lower on Wednesday amid a sea of data points.
Friday's pre-market moves come after World Health Organization officials warned of a new Covid-19 variant in South Africa on Thursday, leaving the United Kingdom to temporarily halt flights from six African nations and Israel bar travel to several nations. While the variant appeared to have been mostly isolated to South Africa, two cases had been identified in Hong Kong.
As a result, the yield on the benchmark US 10-year Treasury note fell 13 basis points to 1.511%, a marked reversal after yields rose earlier in the week to over 1.68%, while oil prices also tumbled, with US crude futures down 6.2% to $73.57 per barrel.
Travel shares slumped on the news, with Carnival, Royal Caribbean, United Airlines, Delta Air Lines and American Airlines all trading lower, while banks Bank of America, Goldman Sachs and Citigroup also headed south amid fears of another slowdown in economic activity and retreating rates.
Markets.com's Neil Wilson said: "Red across the board early doors, but have we not been here before? Stock markets fell sharply in early trade, taking the cue from a deeply negative session in Asia as fears a new Covid variant will lead to fresh lockdowns, mobility restrictions and lower economic growth. Travel stocks are taking a hammering on threats that this could lead to a series of downgrades for 2022 forecasts. Oil stocks are falling in sympathy with the decline in oil prices, on closely related fears about reduced mobility but also a more pessimistic economic outlook if the variant is as problematic as some fear.
"Already after the first hour we are seeing a big paring of early losses and it does rather look like an overly aggressive kneejerk, not helped by the holiday in the US yesterday thinning out some liquidity. From Jay Powell's renomination seeing yields pop to today's risk-off bonanza, a week is a long time in the markets."
No major data points or company earnings were slated for release on Friday.