US pre-open: Futures dip amid stark warning from WHO chief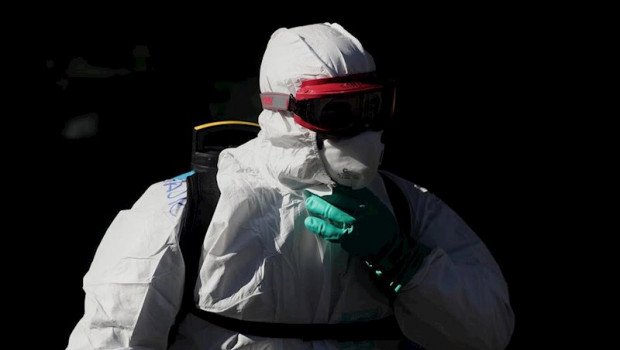 US equity futures are pointing to a slightly lower start to the trading on Friday, as investors monitor the headlines around Covid-19 and try to anticipate the next stage for both the pandemic and the global economy.
In a stark warning, World Health Organisation chief, Tedros Adhanom Ghebreyesus, told the assembled G-20 country leaders that shutdowns were necessary but so too was more testing and tracing of cases in order to combat it.
"The price we end up paying depends on the choices we make now. The actions we take now will have consequences for decades to come," he said.
"Fight like your lives depend on it. Because they do."
Against that backdrop, as of 1215 GMT futures on the Dow Jones Industrials were trading down by 657 points to 21,691, alongside a 76 point fall for the S&P 500 to 2,532 while the Nasdaq Composite was off by 209.5 points to 7,634.50.
The day before the S&P 500 had risen for a third consecutive day, for its biggest three-day jump in nine decades, leaving investors wondering aloud whether the current rally had more legs.
Analysts at Bank of America believed that it did, thanks to the prompt action taken by economic authorities, with the key now whether a repeat of something akin to the 2008 crisis, when the bankruptcy of Lehman Brothers sent the global financial system into meltdown, could be avoided.
"Big difference in this crash is policy panic before not after credit event; if Fed bazooka short-circuits a systemic bankruptcy combo of max bearish positioning + max policy stimulus = big rally in credit & stock markets," they said in a research report sent to clients.
In their opinion, credit markets held the key for the most likely next step in stocks.
They recommended clients keep tabs on the LQD exchange traded fund which tracked investment grade bonds.
As long as it remained above $120, its 200-week moving average, then they did not expect the S&P to retest its lows at 2,250, and if it moved above $126, then the S&P 500 could clamber back atop 2,850.