US pre-open: Dow futures point to more gains after record highs in previous session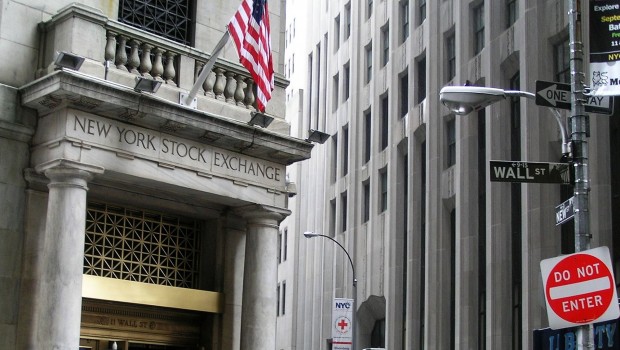 Wall Street futures were higher in pre-market trading on Friday after Federal Reserve chairman Jerome Powell further boosted optimism for rate cuts during the second day of his testimony before Congress.
As of 1200 BST, Dow futures had the index opening 0.35% higher, while S&P 500 and Nasdaq futures were calling the indices to open 0.25% and 0.31% firmer, respectively.
Stocks looked set for another day of gains after ending a bumper session with a bang on Thursday, with the Dow hitting a record high after Federal Reserve chairman Jerome Powell suggested the central bank was open to easing monetary policy earlier in the week.
Powell, who has been under pressure from the White House to cut interest rates, suggested on Thursday that the central bank had room to ease monetary policy somewhat at its next meeting and has made a strong case to lower borrowing costs in order to offset a global slump in business confidence amid the US' ongoing trade war with China.
Ahead of the open, CMC Markets analyst David Madden said: "Jerome Powell, the Fed chief, spoke in Washington DC on Wednesday and Thursday, and the takeaway message is the US central bank is considering cutting interest rates, and that is helping stocks around the world.
"Powell wasn't explicit, but a loosening of monetary policy is a very real possibility."
Strategists at Bank of America-Merrill Lynch concurred, albeit with an important caveat.
BofA-ML said it remained "contrarian bullish" in anticipation of an 'overshoot' in credit and equity prices over coming months, but followed by an ovsershoot in gold before a "big top" in asset prices during the back half of the year as the bond bubble popped and central bank's "policy impotence" became apparent.
Oil prices were higher before the bell, with West Texas Intermediate up 0.55% at $60.53 and Brent Crude ahead 0.74% at $67.01, after the National Hurricane Center warned that a storm over the northeastern Gulf of Mexico that halted the area's oil production could still develop into a cyclone.
In terms of data, June's producer price index will be published at 1330 BST.
On the corporate front, Citigroup and Chesapeake Financial will post their second-quarter figures on Friday.