US pre-open: Dow futures in the red following third-straight day of gains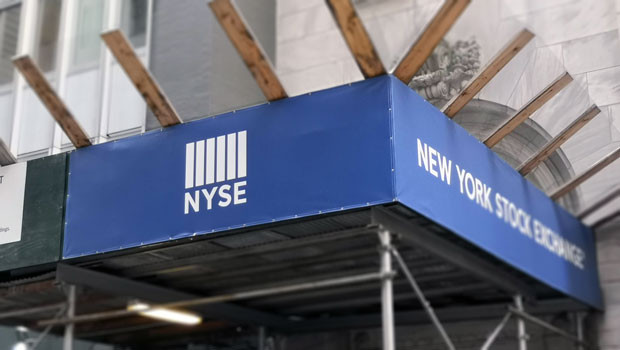 Wall Street futures had stocks opening lower ahead of the bell on Wednesday after the blue-chip Dow Jones registered its third-straight day of gains in the previous session.
As of 1220 BST, Dow Jones futures were down 0.34%, while S&P 500 and Nasdaq-100 futures had the indices opening 0.48% and 0.75% weaker, respectively.
The Dow closed 431.17 points higher on Tuesday as market participants digested retail sales data that revealed Americans continued splashing out at higher-than-expected clip last month.
US futures were in the red prior to the open on Wednesday after major indices spent the last few sessions trying to reclaim some of the losses recorded over the Dow Jones' seven-week losing stretch as stocks and other risk assets felt the pressure of inflation and the central bank's efforts to tamper price increases through rate hikes, which has exacerbated concerns regarding a potential recession.
In terms of today's macro headlines, US mortgage applications decreased 11% week-on-week in the seven days ended 13 May for the biggest decline in three months, according to the Mortgage Bankers Association. The purchase index slumped 11.9% and the repurchase index plunged 9.5% as the average contract rate on a 30-year fixed-rate mortgage dipped four basis points to 5.49% but remained at levels not seen since 2009.
MBA economist Joel Kan said: "General uncertainty about the near-term economic outlook, as well as recent stock market volatility, may be causing some households to delay their home search."
Still to come, building permits and housing starts data for April will be release at 1330 BST.
On the corporate front, Lowe's posted broadly flat first-quarter earnings of $2.3bn despite total sales slipping from $24.4bn to $23.7bn as its outdoor seasonal categories were impacted by "unseasonably cold temperatures" in April, while fellow retailer Target delivered quarterly earnings that fell well and truly short of expectations on the back of heightened freight costs, bigger markdowns, and lower-than-expected sales of discretionary items.
Reporting by Iain Gilbert at Sharecast.com