US open: Mostly flat start to trading following surprise jobless reading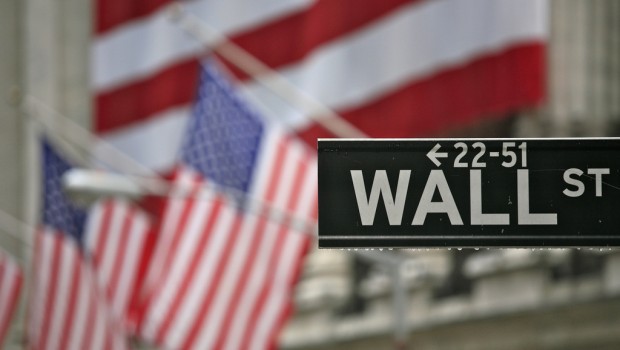 Wall Street trading was broadly flat following the opening bell on Thursday after this week's initial jobless claims report revealed a surprise decline to their lowest level since the onset of the pandemic.
As of 1530 BST, the Dow Jones Industrial Average was up 0.18% at 27,250.43, while the S&P 500 and the Nasdaq Composite were both flat at 3,327.79 and 10,998.40, respectively.
The Dow opened 48.91 points higher on Thursday, just managing to continue on the upward trajectory seen in the previous session as investors thumbed through a slew of data and earnings releases.
Early on Thursday, market participants were reading over some new jobless claims figures from the Labor Department that revealed jobless claims in America unexpectedly broke significantly lower last week. Initial unemployment claims for the week ending on 1 August fell by 249,000 to 1.18m, while secondary unemployment claims also decreased - down 844,000 to 16.1m.
However, gains were capped at the open as traders were still keeping a keen eye on Washington for clues regarding the next Covid-19 stimulus package. While the Trump administration appeared to make a slight compromise on its opposition to continued federal support for unemployment benefits, offering to extend extra federal unemployment insurance at $400 per week until December, the two parties have still been unable to reach a final deal.
Elsewhere, Johns Hopkins reported 52,800 new US cases Covid-19 cases on Wednesday, down 25.4% from the 70,800 recorded at the same time a week ago.
"This looks great, but the rate of decline probably is substantially overstated, because the number of new tests yesterday fell by 20.3% compared to a week ago, the seventh straight decline," said Pantheon Macroeconomics' Ian Shepherdson.
Back on the macro calendar, US employers made another 262,649 job cuts in July as the Covid-19 pandemic continued to weigh on demand - another indication that the labour market recovery could now be slowing down.
Layoffs reported by global Challenger, Gray and Christmas were 54% higher month-on-month - the third-largest monthly total since the coronavirus pandemic began
In corporate news, Sprint Communications and EchoStar will report earnings on Thursday.