US close: Wall Street walloped, all eyes on Capitol Hill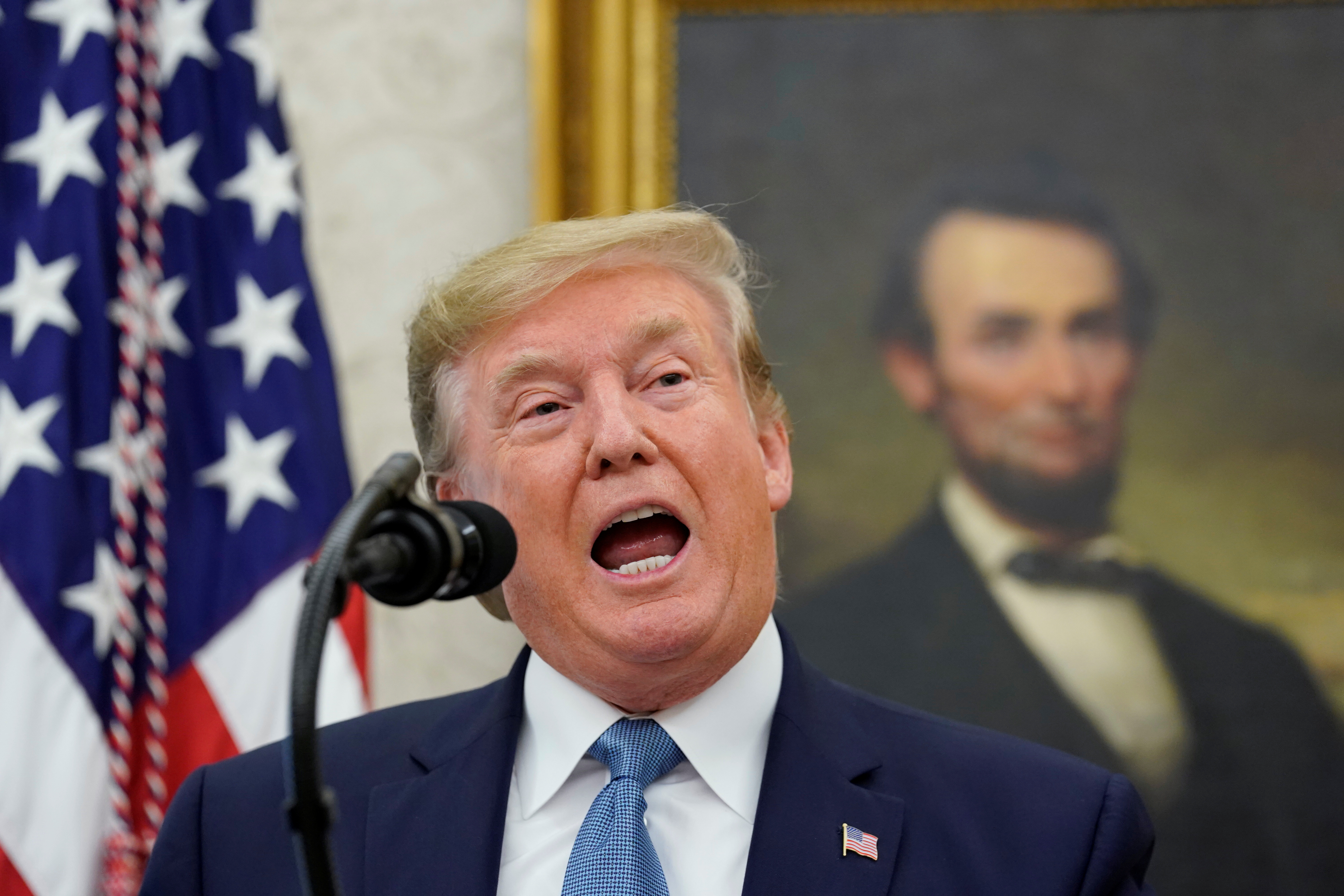 Stocks on Wall Street fell sharply at the end of the week as Congressmen failed to agree on a fiscal stimulus package against the coronavirus pandemic.
By the end of trading, the Dow Jones Industrials reversed early gains to fall 4.55% to 19,173.98, alongside a 4.34% drop for the S&P 500 to 2,304.92, while the Nasdaq Composite fell 3.79% to 6,879.52.
Significantly, the US dollar spot index also reversed an early retreat, rising to 102,93, while Texas Intermediate crude oil futures.
Front month crude oil futures on the other hand were down by 11% at $22.43 a barrel on NYMEX.
To take note of, in a research note sent to clients, strategists at BofA Securities said the 2,350 point level on the S&P 500 should hold, although the risk of corporate and financial defaults remained.
"Aftershocks likely but assets with growth (tech), quality (best of breed stocks), yield (credits with fortress balance sheets) favored."
To take note of, Friday was the quarterly expiry date for futures and options on shares and indices, or 'quadruple withing' day, which could make for a volatile session of trading.
Helping to put a bid into stocks nevertheless early in the session, the US central bank announced measures to quell volatility in the municipal bond market.
In parallel, Treasury Secretary, Steve Mnuchin, announced that the deadline for filing taxes would be pushed back from 15 April to 15 July, thus providing a degree of relief for cash strapped firms.
Investors were also keeping close tabs on the latest news around the pandemic, with the World Health Organisation reporting that the total number of cases globally had reached 246,275 and claimed 10,067 lives.
Closer to home, New York state Governor, Mario Cuomo, ordered that all workers remain at home, aside from those in essential services.
Back to 1975
There was some good news on the economic front, although the data was very stale.
According to the US Department of Commerce, existing home sales in jumped by 6.5% month-on-month to reach an annualised pace of 5.77m (consensus: 5.52m) - the highest since 2007.
But as Ian Shepherdson at Pantheon Macroeconomics said: "This is good news, but it's about relevant as data from 1975.
"Before the virus, the housing market was strengthening, thanks to low rates - negative in real terms - and strong employment growth."
Dow Jones - Risers
Travelers Company Inc. (TRV) $89.65 4.00%
Chevron Corp. (CVX) $59.39 3.48%
Merck & Co. Inc. (MRK) $71.36 0.89%
Dowdupont Inc. (DWDP) $30.52 0.00%
Intel Corp. (INTC) $45.83 -0.24%
McDonald's Corp. (MCD) $148.49 -0.68%
United Technologies Corp. (UTX) $82.53 -1.47%
JP Morgan Chase & Co. (JPM) $83.50 -2.11%
Boeing Co. (BA) $95.01 -2.76%
Verizon Communications Inc. (VZ) $51.84 -3.39%
Dow Jones - Fallers
Walt Disney Co. (DIS) $85.98 -9.43%
3M Co. (MMM) $124.89 -9.18%
Coca-Cola Co. (KO) $38.30 -8.44%
Procter & Gamble Co. (PG) $102.43 -7.58%
Goldman Sachs Group Inc. (GS) $138.41 -7.41%
Caterpillar Inc. (CAT) $95.50 -7.29%
Apple Inc. (AAPL) $229.24 -6.35%
Unitedhealth Group Inc. (UNH) $206.59 -6.01%
Johnson & Johnson (JNJ) $119.89 -5.64%
Cisco Systems Inc. (CSCO) $35.60 -5.60%
S&P 500 - Risers
Carnival Corp. (CCL) $12.00 20.00%
MGM Resorts International (MGM) $9.11 18.31%
Mosaic Company (MOS) $9.59 16.67%
United Airlines Holdings Inc (UAL) $24.50 15.13%
Wyndham Destinations Inc. (WYND) $19.69 14.41%
Marathon Petroleum Corporation (MPC) $18.95 13.34%
Marriott International - Class A (MAR) $74.58 11.65%
Wynn Resorts Ltd. (WYNN) $51.97 11.57%
Coty Inc. Class A (COTY) $4.50 11.44%
Sealed Air Corp. (SEE) $23.90 9.18%
S&P 500 - Fallers
FLIR Systems Inc. (FLIR) $25.52 -18.73%
Wisconsin Energy Corp. (WEC) $74.09 -18.05%
Arconic Inc. (ARNC) $13.25 -16.40%
Loews Corp. (L) $31.26 -16.22%
Resmed Inc. (RMD) $114.35 -15.99%
Nordstrom Inc. (JWN) $17.86 -15.95%
Evergy, Inc. (EVRG) $47.18 -14.37%
Copart Inc. (CPRT) $60.15 -14.06%
Genuine Parts Co. (GPC) $55.35 -13.93%
Albemarle Corp. (ALB) $53.45 -13.71%
Nasdaq 100 - Risers
Marriott International - Class A (MAR) $74.58 11.65%
Wynn Resorts Ltd. (WYNN) $51.97 11.57%
Illumina Inc. (ILMN) $242.00 7.65%
Dollar Tree Inc (DLTR) $75.97 7.20%
Mylan Inc. (MYL) $15.25 2.56%
Align Technology Inc. (ALGN) $144.82 1.82%
JD.com, Inc. (JD) $37.66 1.21%
Asml Holdings N.V. (ASML) $216.10 0.97%
American Airlines Group (AAL) $10.38 0.87%
NortonLifeLock Inc. (NLOK) $16.96 0.83%
Nasdaq 100 - Fallers
Fastenal Co. (FAST) $28.74 -11.02%
Regeneron Pharmaceuticals Inc. (REGN) $438.45 -10.49%
KLA-Tencor Corp. (KLAC) $114.02 -10.47%
Paychex Inc. (PAYX) $51.97 -10.44%
Henry Schein Inc. (HSIC) $45.01 -9.64%
CSX Corp. (CSX) $49.87 -9.34%
O'Reilly Automotive Inc. (ORLY) $263.77 -9.21%
Verisk Analytics Inc. (VRSK) $124.25 -8.96%
Dish Network Corp. (DISH) $19.97 -8.69%
Paypal Holdings Inc (PYPL) $86.68 -7.48%