US close: Wall Street rallies hard after February non-farm payrolls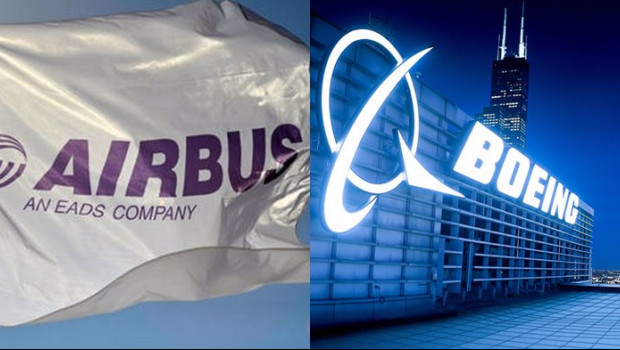 Wall Street rallied hard following the release of a better-than-expected jobs reports that left analysts predicting that the US jobs market had put in a bottom.
Critically, 10-year US Treasury note yields were unchanged, at about 1.57%, possibly because they had already anticipated the good jobs data over the preceding sessions.
The Dow Jones Industrials clocked in with a gain of 1.85% to 31,496.30, alongside a 1.95% jump for the S&P 500 to 3,841.94 while the Nasdaq Composite added 1.55% to 12,920.15.
A closely-followed gauge of share price volatility for the S&P 500, the CBoE VIX index, fell sharply, retreating 13.69% to 24.66.
According to the Department of Labor, the US jobs market created 379,000 new jobs last month (consensus: 200,000) and the unemployment ticked lower by a tenth of a percentage point to 6.2% (consensus: 6.3%).
"Better, and more better is coming next month and beyond," said Ian Shepherdson, chief US economist at Pantheon Macroeconomics in response.
What's more, February's numbers were likely to be revised higher in the March report, which itself could "easily" see non-farm payrolls accelerate to a gain of 1.0m as the services sector reopens over the next few months, Shepherdson added.
"Employment remains more than 10M below the level we would have expected absent Covid, but the gap is now narrowing again, with a great deal more progress to come over the next few months."
Coincidentally, analysts at Cannacord Genuity on Friday bumped up their recommendation for shares of Boeing to 'buy' and raised their target price from $200 to $275, including on the back an "improved outlook for travel, and as the market for wide-body, long-haul planes stabilizes."
Front month West Texas Intermediate crude oil futures were higher too, climbing 3.54% to $66.09 a barrel on the ICE.
On the subject of rising Treasury yields, Mickey Levy at Berenberg Capital Markets told clients after Friday's non-farm payrolls number: "The realities are real bond yields remain below zero, inflation is becoming a concern, the economy is on the verge of reopening and significant strengthening, and there is an unprecedented amount of fiscal and monetary stimulus in the pipeline, and the Biden Administration is adding much much more.
"Financial markets will have to set aside their normal craving of stimulus and deal with higher bond yields."
Commenting on the general market backdrop, strategists at Bank of America noted how the technology heavy Nasdaq-100 had now fallen back by over 10% from its most recent peak, telling clients that the "froth" had come down "sharply".
They also noted how once inflation became visible, that typically saw the Treasury yield curve 'bear flatten', with interest rates rising but earnings per share falling.
Such an environment, they said, had historically favoured dividend yielding stocks and defensives, as well as being accompanied by positive volatility in the prices for financial instruments.
Dow Jones - Risers
Chevron Corp. (CVX) $109.00 4.31%
Intel Corp. (INTC) $60.74 4.13%
Unitedhealth Group Inc. (UNH) $346.99 3.98%
Cisco Systems Inc. (CSCO) $46.25 3.79%
Caterpillar Inc. (CAT) $220.16 3.47%
American Express Co. (AXP) $147.33 3.26%
Procter & Gamble Co. (PG) $125.98 3.14%
Dow Chemical Co. (DOW) $62.91 2.79%
Salesforce.Com Inc. (CRM) $210.76 2.64%
Amgen Inc. (AMGN) $227.73 2.62%
Dow Jones - Fallers
Boeing Co. (BA) $223.22 -0.66%
Goldman Sachs Group Inc. (GS) $327.37 -0.58%
Dowdupont Inc. (DWDP) $30.52 0.00%
JP Morgan Chase & Co. (JPM) $150.91 0.23%
Walgreens Boots Alliance, Inc. (WBA) $47.20 0.73%
Nike Inc. (NKE) $133.35 0.99%
Home Depot Inc. (HD) $253.52 1.03%
Walt Disney Co. (DIS) $189.99 1.04%
Apple Inc. (AAPL) $121.42 1.07%
McDonald's Corp. (MCD) $207.37 1.24%
S&P 500 - Risers
Amphenol Corp. (APH) $61.56 105.06%
Helmerich & Payne Inc. (HP) $32.36 12.56%
National Oilwell Varco Inc. (NOV) $17.29 12.13%
Apache Corp. (APA) $23.25 10.82%
Devon Energy Corp. (DVN) $25.61 8.43%
Halliburton Co. (HAL) $23.84 7.97%
Gap Inc. (GPS) $27.31 7.60%
Western Digital Corp. (WDC) $68.07 7.21%
Leggett & Platt Inc. (LEG) $47.34 7.10%
Freeport-McMoRan Inc (FCX) $35.02 7.09%
S&P 500 - Fallers
Norwegian Cruise Line Holdings Ltd (NCLH) $28.85 -12.31%
Royal Caribbean Cr (RCL) $86.51 -5.57%
Carnival Corp. (CCL) $26.09 -4.78%
American Airlines Group (AAL) $20.45 -3.72%
United Airlines Holdings Inc (UAL) $50.52 -2.94%
Macerich Co (MAC) $13.43 -2.18%
Take-Two Interactive Software Inc. (TTWO) $170.81 -1.85%
Cadence Design Systems Inc. (CDNS) $126.69 -1.65%
Delta Airlines Inc. (DAL) $46.21 -1.60%
Ball Corp (BLL) $82.21 -1.54%
Nasdaq 100 - Risers
Western Digital Corp. (WDC) $68.07 7.21%
Micron Technology Inc. (MU) $88.93 5.45%
T-Mobile Us, Inc. (TMUS) $124.68 5.12%
Expedia Group Inc. (EXPE) $166.45 5.08%
Applied Materials Inc. (AMAT) $113.45 4.81%
J.B. Hunt Transport Services Inc. (JBHT) $155.63 4.25%
Automatic Data Processing Inc. (ADP) $178.26 4.24%
Intel Corp. (INTC) $60.74 4.13%
Verisk Analytics Inc. (VRSK) $168.12 4.00%
Booking Holdings Inc. (BKNG) $2,307.10 3.95%
Nasdaq 100 - Fallers
Tesla Inc (TSLA) $597.95 -3.78%
American Airlines Group (AAL) $20.45 -3.72%
Take-Two Interactive Software Inc. (TTWO) $170.81 -1.85%
Cadence Design Systems Inc. (CDNS) $126.69 -1.65%
Synopsys Inc. (SNPS) $227.80 -0.87%
Qurate Retail Inc. (QRTEA) $11.60 -0.68%
Costco Wholesale Corp. (COST) $317.32 -0.54%
Illumina Inc. (ILMN) $398.85 -0.19%
JD.com, Inc. (JD) $90.62 -0.17%
Paypal Holdings Inc (PYPL) $239.05 -0.01%