US close: Wall Street finishes lower after State Dept shake-up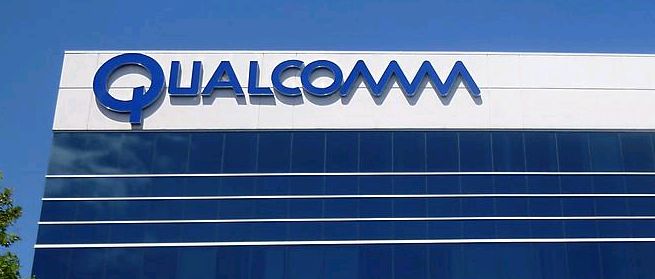 Wall Street finished lower on Tuesday, following an in-line reading on US consumer prices and as traders digest the White House's decision to replace Secretary of State Rex Tillerson with CIA chief Mike Pompeo.
The Dow Jones Industrial Average ended the day down 0.68% at 25,007.03, the S&P 500 was off 0.64% at 2,765.31, and the Nasdaq 100 slid 1.19% to 7,046.51.
America's consumer price index printed at 2.2% year-on-year for February, up from 2.1% in the month before, while core CPI came in at 1.8%, with both readings as expected.
According to economists at Barclays research, who had expected CPI to rise by just 0.1% month-on-month at both the headline and core levels, last month's rise was the result of lingering transitory strength in core goods prices.
"That said, the report suggests a gradual firming in inflation pressures, and we view the report as consistent with our view that the Fed will raise rates in March, and three more times during the rest of the year," said Barclays' Pooja Sriram in a research note sent to clients.
Earlier on Tuesday, president Donald Trump had unexpectedly ousted Tillerson, with some market commentary pointing out the multiple public scraps he had with the president himself.
Tillerson reportedly had also fallen afoul of lawmakers from both sides of the aisle given his public support for the cuts in the State Department's budget that the White House had pushed for.
In other economic news, the National Federation of Independent Business index of activity and sentiment rose to 107.6 from 106.9, beating expectations for a reading of 107.1.
"The historically high readings indicate that policy changes - lower taxes and fewer regulations - are transformative for small businesses," said NFIB president and CEO Juanita Duggan.
"After years of standing on the sidelines and not benefiting from the so-called recovery, Main Street is on fire again."
On the corporate front, Qualcomm slumped 4.95% after President Trump blocked Broadcom's hostile $140bn bid for the chip company on the grounds of national security.
Trump said there was "credible evidence" that the deal "threatens to impair the national security of the US" amid concerns it would have given China the upper hand in mobile communications.
United Continental was in the black by 0.83% after the airline said it was targeting 2018 adjusted earnings per share of between $6.50 and $8.50 versus consensus expectations of $7.46.
Footwear retailer DSW reversed earlier losses, surging 10.71% even after its fourth-quarter revenue missed expectations.
Dow Jones - Risers
Unitedhealth Group Inc. (UNH) $226.94 1.87%
Johnson & Johnson (JNJ) $134.35 1.27%
Intel Corp. (INTC) $51.78 0.50%
Pfizer Inc. (PFE) $36.75 0.44%
McDonald's Corp. (MCD) $158.22 0.32%
Walmart Inc. (WMT) $88.30 0.26%
Coca-Cola Co. (KO) $44.57 0.13%
Merck & Co. Inc. (MRK) $55.37 0.02%
International Business Machines Corp. (IBM) $159.30 0.01%
Procter & Gamble Co. (PG) $79.72 -0.18%
Dow Jones - Fallers
Boeing Co. (BA) $338.75 -4.47%
American Express Co. (AXP) $95.37 -3.72%
General Electric Co. (GE) $14.43 -3.41%
Caterpillar Inc. (CAT) $153.65 -2.88%
Microsoft Corp. (MSFT) $94.41 -2.44%
Dowdupont Inc. (DWDP) $70.57 -2.30%
Home Depot Inc. (HD) $178.41 -2.09%
JP Morgan Chase & Co. (JPM) $116.25 -1.20%
United Technologies Corp. (UTX) $130.15 -1.01%
Nike Inc. (NKE) $66.17 -0.99%
S&P 500 - Risers
PG&E Corp. (PCG) $45.10 6.34%
Xerox Corp. (XRX) $31.34 5.59%
Edison International (EIX) $62.06 4.51%
Allergan plc (AGN) $163.25 3.76%
Macy's Inc. (M) $29.82 3.72%
Dollar General Corp (DG) $89.53 2.98%
Coca-Cola European Partners Limited (CCE) $42.04 2.81%
Equinix, Inc. (EQIX) $405.42 2.55%
D. R. Horton Inc. (DHI) $44.76 2.19%
Archer-Daniels-Midland Co. (ADM) $44.24 2.17%
S&P 500 - Fallers
United States Steel Corp. (X) $40.21 -7.64%
CIGNA Corp. (CI) $164.39 -5.17%
QUALCOMM Inc. (QCOM) $59.70 -4.95%
Alexion Pharmaceuticals Inc. (ALXN) $121.08 -4.72%
Boeing Co. (BA) $338.75 -4.47%
Expedia Inc. (EXPE) $109.53 -4.29%
HP Inc (HPQ) $23.62 -4.18%
Deere & Co. (DE) $161.37 -3.94%
American Express Co. (AXP) $95.37 -3.72%
Under Armour Inc. Class A (UAA) $16.56 -3.61%
Nasdaq 100 - Risers
Biogen Inc (BIIB) $283.24 1.19%
J.B. Hunt Transport Services Inc. (JBHT) $121.99 0.97%
Biomarin Pharmaceutical Inc. (BMRN) $86.16 0.82%
Gilead Sciences Inc. (GILD) $81.72 0.81%
Ross Stores Inc. (ROST) $77.00 0.75%
O'Reilly Automotive Inc. (ORLY) $250.82 0.68%
T-Mobile Us, Inc. (TMUS) $64.98 0.67%
Intel Corp. (INTC) $51.78 0.50%
Monster Beverage Corp (MNST) $58.69 0.44%
Ulta Salon, Cosmetics & Fragrance Inc. (ULTA) $208.40 0.38%
Nasdaq 100 - Fallers
QUALCOMM Inc. (QCOM) $59.70 -4.95%
Alexion Pharmaceuticals Inc. (ALXN) $121.08 -4.72%
Expedia Inc. (EXPE) $109.53 -4.29%
JD.com, Inc. (JD) $44.32 -3.67%
Wynn Resorts Ltd. (WYNN) $185.41 -3.33%
Liberty Global plc Series A (LBTYA) $32.93 -2.83%
Liberty Global plc Series C (LBTYK) $31.73 -2.79%
Baidu Inc. (BIDU) $258.35 -2.76%
Skyworks Solutions Inc. (SWKS) $112.00 -2.74%
Charter Communications Inc. (CHTR) $350.01 -2.56%